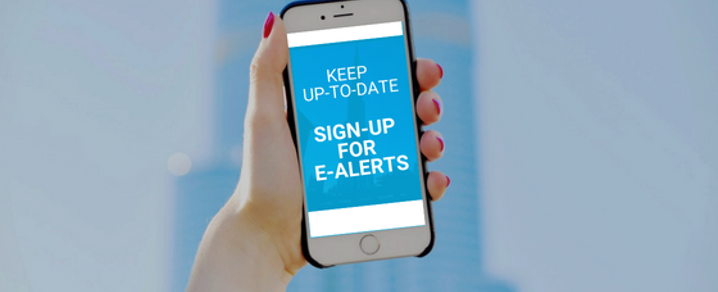 Sign-up for e-alerts
Subscribe to topics you want to know about here and receive regular updates.
In today's world, everyone wants to know what's happening asap and we think they are right. That's why we are modernising how we communicate with people who live, work, study or visit Renfrewshire.
From Wednesday 1 August, everyone can sign-up to news they want to receive on our website and get it delivered straight to their inbox.
Topics
Initially, we are launching with five topics but we will be adding more in coming months, so keep your eyes peeled for that!
Council news - a fortnightly round-up of what's been happening across Renfrewshire.
What's On - your weekly guide to local events and community activities.
Business news - a monthly round-up of the latest business developments in the area.
Paisley town centre udpates - a monthly update of upcoming town centre improvements and initiatives .
Schools and nurseries - a monthly round-up of the latest school news and updates for parents.
Signing-up
All you need to do is click on e-alerts under 'related links', enter your email address, select the topics that interest you and tell us a few more details so we can send you specific information (such as roadworks alerts and bin collection reminders). That's it. Job done, now it's over to us.
If you change your mind about what you want to hear about or if you want to unsubscribe, you can do that at any point. You'll see links at the bottom of each newsletter and you can also click on the e-alerts webpage under 'related links'.