How do we set our council budget?
About us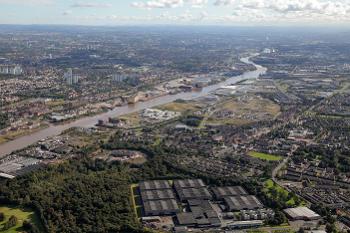 We provide a wide range of essential services right across Renfrewshire's towns and villages, caring for the most vulnerable, running our 96 schools and nurseries, maintaining our local roads network, managing and maintaining 12,000 homes, keeping our streets clean and supporting people in to work.
We're Scotland's 10th largest local authority covering 176,000 residents.
Led by an SNP minority administration, with Council Leader Iain Nicolson and Depute Leader Jim Paterson. We have 43 councillors across 12 wards: 19 Scottish National Party, 13 Labour, 8 Conservative, 2 Independent and 1 Liberal Democrat.
What is a Council budget?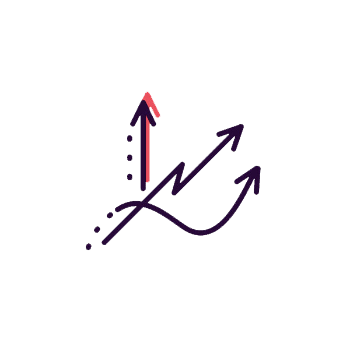 The Council budget sets out our revenue and capital spending for the financial year, which runs from 1 April to 31 March.
Revenue is the day-to-day running costs to provide services and includes salary and wage costs, property costs, supplies and services, administration costs, interest payments and repayment of debts. Capital spending is what we spend on our council owned buildings and assets.
At the Council budget meeting, any increase to the rate of Council Tax and any increase to service charges and housing rent is also agreed.
Where do we get our funding from?
Around 78% of our funding comes from a Scottish Government grant and the remaining 22% is raised through Council Tax.
What do we spend it on?
We are required to deliver a number of statutory services such as education, care and environmental services and funding is also committed to delivering a number of national policies such as free personal care for the elderly and the expansion of early learning and childcare.
About 50% of our budget is spent on education and children's social care 16% on adult social care services.
Around 15% is spent on environment and infrastructure, which includes all our recycling, roads maintenance, street cleaning and towards the upkeep and maintenance of all council facilities.

We also provide funds for Renfrewshire Leisure to operate the region's libraries, museums and sports facilities.

What else do we have to consider?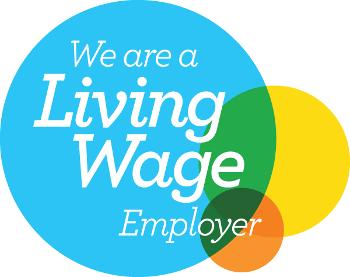 Like every household budget, each year our costs will increase with the rate of inflation on the cost of goods. We also have to manage the increasing demand for our services and changes to the way people live their lives.
Our budget also takes account of staff salaries. We are a living wage employer and must also manage any pay award negotiated nationally.
More services than ever before are now available online through MyAccount and we're future proofing our approach, looking at ways to be more efficient whilst managing the growing need for our services, such as health and social care services which support independent living.
How do we balance the budget?
By delivering best value - the Accounts Commission 2017 audit report highlighted 'our effective financial management' and 'sound medium-term financial strategy'
Since 2010-11, the council has delivered £117million of savings. Since 2015, our Better Council Change Programme has seen us achieve more than £24million. This has included improved ways of working, moving services on to digital delivery like cashless catering in our schools, better recycling and reducing our energy consumption and carbon emissions through energy efficiency projects such as boiler upgrades and new heating systems.
We consider the impact of increases to Council Tax and to charges for services and housing rent
We have taken steps to ensure our debt is managed as efficiently as possible, managing any borrowing costs by keeping them to a minimum
What do we contribute to the local economy?
With nearly 8000 staff, we are the largest employer in the region and 75% of our staff live in Renfrewshire.
We buy lots of goods and services - council contracts totalled £168million in 2017/2018with £42million awarded to local companies
In the last four years, community benefits built into council contracts have delivered more than 300 employability opportunities and 230 different educational initiatives.
We're a significant investor - capital projects from city deal funded roads and bridges, public wifi in our towns and investment in our museums and Paisley town centre in the coming years total more than £370million
£87million is being spent on Renfrewshire housing from 2018 to 2021, ensuring everyone has homes they can be proud of and delivering in partnership with our housing partners, 1000 quality, affordable homes.
We helped more than 1150 unemployed people into work in 2017/18.
We support local businesses, working in partnership with Business Gateway we helped 265 start-ups last year.
We are spending £7.2million in 2018/19 on improving the condition of our 800km of road and 1200km of pavement.
Investment in education and children's services is delivering significant improvements in literacy and numeracy in our children and young people, closing the attainment gap between those living in our least and most affluent communities.
Hosting events like the Paisley Food and Drink and Halloween Festivals generated almost £5million for the local economy in 2018.
What happens next?
In a word...transformation.
We're cementing Renfrewshire's position at the heart of Scottish manufacturing by developing the Advanced Manufacturing Innovation District Scotland next to Glasgow Airport, which will bring thousands of jobs to the area and be home to the National Manufacturing Institute Scotland and the Medicines Manufacturing Innovation Centre.
We're leading a five-year tackling poverty programme which supports people and families on low incomes, removing barriers to participation for children and young people and promoting health and wellbeing.
We're empowering communities, with Local Partnerships giving the public more say than ever before and new funds supporting community groups who want to own land or run a building in their local area as well as funds to improve underused green spaces and to invest in projects celebrating our rich village heritage.
We're the first local authority in Scotland to achieve an excellent rating for our work in improving learning and closing the attainment gap for our children and we are further investing in education so that every child can fulfil their potential, no matter what their background.
We're making the most of Renfrewshire's rich culture and heritage to attract tourists and visitors, with day visits already more than doubling to 5.33million between 2015 and 2017. We've plenty to be proud of, home to a rich selection of villages and towns, including Scotland's largest town, Paisley, with amazing architecture, the place that gave Paisley Pattern to the world and plenty famous faces like David Tennant, Paolo Nutini and not forgetting the birthplace of William Wallace.
We recognise the significant financial challenges facing all local authorities and our future financial long-term sustainability will require transformational change to how we operate, how we work with communities and businesses and how we support those most in need. Central to this is ensuring we have a skilled and high performing workforce.