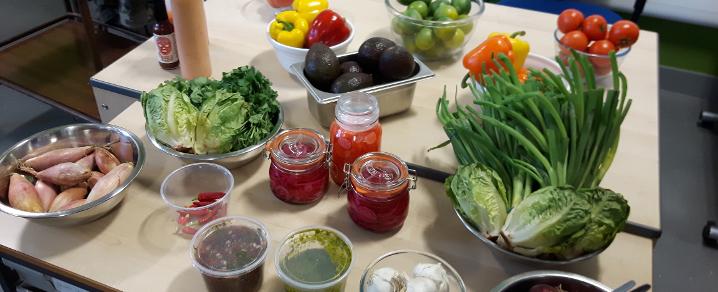 All primary 1 to primary 3 school children are now entitled to a free school meal
Primary school menus
The following applies to all primary school meals:
All meals served with seasonal vegetable selection and fruit.
All meals include a drink of milk or water.
All potato-based meals are freshly made and baked, not deep fried.
Baked potato filling choice of meat, cheese and tuna available daily.
Wholemeal bread served with meal on 'Dine in' days.
Deli Pots consist of pasta and rice - available on 'Grab & Go' days.
Vegetarian meal available on request.
Please contact us if you child has an allergy.
You will find the three week menu, an allergy matrix and carbohydrate counter in the Related Documents section of this page