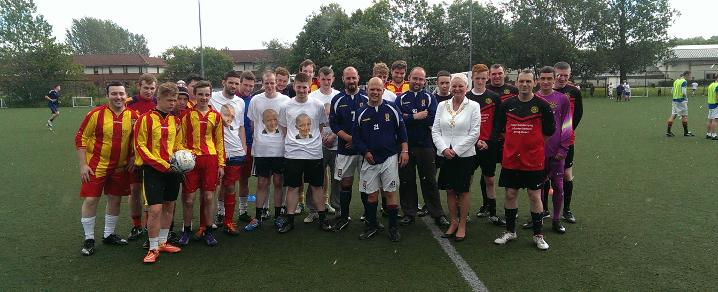 No Substitute for Life (1 July)
The No Substitute for Life tournament enters into its sixth year and the local community will again come together to raise awareness of the issue of suicide.
Date: Sunday 1 July
Time: 12pm
Venue: Ferguslie Sports Centre
Cost: Free
Seven-a-side teams are being sought to take part in a special football tournament on Sunday 1 July at 12pm.
Entry is free and teams are limited to a maximum of 7 players.
The event was first created by local Ferguslie resident Paul Cardona after losing a number of close friends to suicide and the event aims to break down any stigma still attached to the issue, especially among young men.
Those interested can download an entry form and return it completed by Friday 15th June to either RAMH HQ or Community Service, or Engage Renfrewshire.