Leader's Blog: The year ahead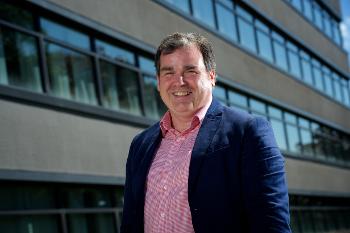 The year ahead presents many opportunities for Renfrewshire, the place that's been home to me for many years and the place where we want to ensure everyone fulfils their potential.
We have so much to offer on our doorstep, whether that's through our heritage buildings, our beautiful countryside, or the skills and talents within our communities - and all of this is key to our plans to ensure Renfrewshire is an attractive place to live, visit, work and invest in.
We want to build thriving communities, tackling the inequality that can hold people back, creating the right conditions for businesses and enterprise to excel and ensuring communities are at the heart of our decision making.
Last year was an exciting time for us. While we were unsuccessful in winning the UK City of Culture title, the bidding process has been hugely positive for us. It has changed people's view of us and showed we can achieve great things by working together. The partnership between the Council and its partners in the public and private sectors has encouraged new ways of working. The conversations with more than 34,000 people as part of the process and the engagement with thousands of people across Scotland and further afield, has opened our eyes to what can be achieved by working together. We want to build on this.
All this positive momentum has given us a platform to build on to help turn Renfrewshire into a thriving destination and attract new types of investment and partnership we couldn't have accessed before.
The bid was always part of a wider plan to use Paisley's unique culture and heritage to transform its future and make it a key destination for visitors and events - this will continue.
Work to revitalise our economy and town centres is already happening, with major infrastructure investment confirmed over the next decade, such as the £274million City Deal or the £110million investment in Paisley town centre venues and infrastructure including a £42million revamp of Paisley museum and the publicly accessible Museum Store - the first facility of its kind on a UK High Street which opened this month.
At the end of last year, we received an early Christmas present with the announcement that the National Manufacturing Institute for Scotland will be based in Renfrewshire, near Glasgow airport. This is a £65million investment which will attract employers to the area with thousands of new jobs and training opportunities in the coming years. Work will start on site this year.
We have been developing our events programme which last year saw a 23 per cent increase in the number of attendances and an economic benefit of £1.3million. These provide opportunities for local communities and for visitors to the area to see more of what we have to offer as a place and encourage participation in these fantastic events.
There is no doubt there are challenges ahead. Changes in how we live our lives and the change in demographics mean we need to continually look at how we best protect the public services so many rely on. We want to make sure that communities are involved in how we make those decisions and we will be looking at improving this in the months ahead.
Bidding for UK City of Culture helped shine a light on the incredible diversity and strength of the area's grassroots cultural scene and some of our young talented artists. With a bid legacy of £1million Culture Heritage and Events Fund, and partnerships in place with top-class artists to develop our local talent such as Scottish Opera and the Royal Scottish National Orchestra, our culture will keep enriching lives.
People have seen the potential - the incredible energy harnessed this last year will be put to good use as our journey continues.
Published on 1 January 2018