Back to the 80's - Charity Party Night in aid of St Vincent's Hospice
This year Provost Cameron is supporting St Vincent's Hospice, a fantastic local charity that gives so much practical and emotional support to so many people and families who have loved ones suffering from life limiting conditions.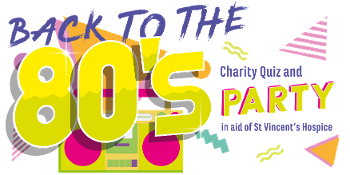 St Vincent's began supporting local people back in the 1980s so to honour this she would love it if you could come along and support the charity all whilst having 'the time of your life' at her 80's Party Night on Friday 20 September 2019, at the Normandy Hotel, Renfrew.
Tickets are priced at £35 but if you have trouble 'Making Your Mind Up' this throwback quiz and party night begins with a pre-dinner drinks reception, followed by a three-course dinner, and don't worry it won't be a 'hot dog' or a 'jumping frog'.
If you 'wanna dance with somebody' and 'just can't get enough' of this fantastic charity we'd love you to get involved.
'Doesn't matter what you wear, just as long as you are there, so come on every guy grab a girl' or guy in fact why not your whole team.
So 'who you gonna call?' No need for that, it's even simpler, just email civicevents@renfrewshire.gov.uk and we'll be delighted to get back to you.
Go on, those leg warmers won't wear themselves!
Published 20 August 2019