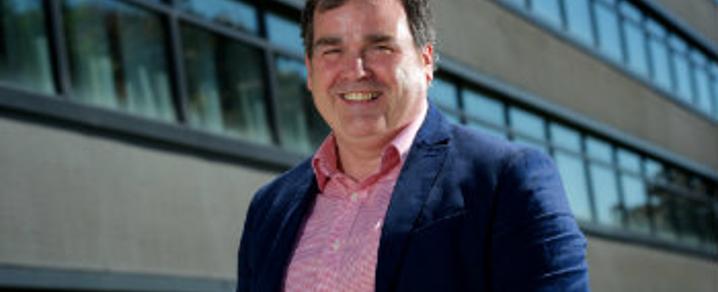 Leader's Blog: 2020 vision
Happy New Year to everyone in Renfrewshire.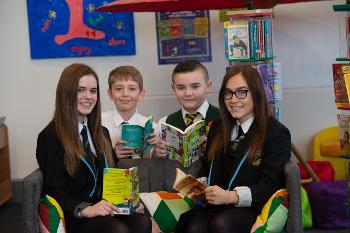 2020 promises to be really exciting, building on the incredible improvements over the last 12 months.
Our schools are making 'excellent' progress in closing the gap in attainment between those in our least and most deprived communities, with an Education Scotland inspection citing significant year-on-year improvements in listening, talking, reading, writing and numeracy. The report praised initiatives such as family study sessions and specialised support to help pupils to develop socially and emotionally.
Anyone with a toddler in their family will know when it comes to learning, they are little sponges, soaking up knowledge and new skills at such a quick pace. I'm pleased to see the investment in nurseries is progressing well, with new recruits and new facilities as we prepare to provide 1140 free hours of early learning and childcare each year.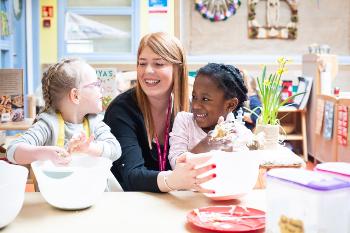 Last year our jobs and employability programme was rated the best in Scotland for the second year running, having helped more than 2500 people find new jobs in the past three years. This remains a strong focus in 2020, with initiatives to help those furthest from employment into work.
Projects to tackle child poverty have boosted the incomes of Renfrewshire families by almost £2million, helping expectant parents and 2020 will see us renew our focus on supporting our most vulnerable citizens. This includes a commission exploring new ways to tackle the impact of alcohol and drug use, listening to the personal experience of those affected, with a focus on early intervention and prevention.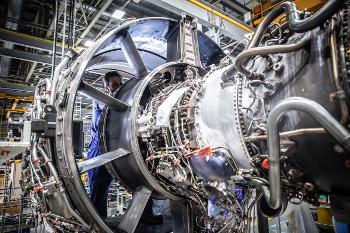 Through a team effort between the private and public sector, Renfrewshire has an Economic Strategy - launched last year, and very soon we will set out the detailed actions to achieve growth over the next 10 years, with the aim to create more and better jobs and a joined-up approach to skills.
This year we're exploring the potential of the White Cart with a business case being prepared considering how to open up access to key development sites along the river between Paisley town centre and the new manufacturing innovation district by the airport.
Speaking of which, work is progressing apace on developing the Advanced Manufacturing Innovation District Scotland, where a 52-hectare site next to Glasgow Airport is being transformed into Scotland's centre for manufacturing research and innovation.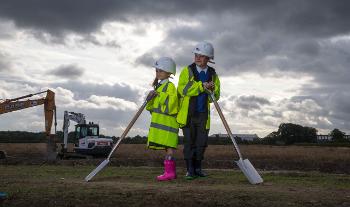 More than 365 jobs are being supported through the construction of the enabling infrastructure, funded through the Glasgow City Region City Deal, which is scheduled for completion by early 2021, improving connections into the district and access to nearby Westway and Inchinnan Business Parks.
And in Renfrew, advance works are taking place to prepare for construction of the first opening road bridge over the River Clyde, transforming the waterfront and improving access to work, education, hospitals and leisure. The Clyde Waterfront Renfrew Riverside project is anticipated to inject an additional £859million into the city region economy over the next 25 years, attracting new developments along the river.
The drive to establish Renfrewshire as a popular visitor destination continued this year, with day visits and holiday nights in the region both on the rise. We've looked to capitalise on the significant interest in our history and heritage with new initiatives such as the 'Wallace Begins' trail - a travel itinerary tapping into the international interest in William Wallace and combining a visit to Renfrewshire attractions with other national landmarks.
In 2020, expect to see even more high-profile events, festivals - including Paisley's first major book festival in many years - and visitor packages, all designed to encourage more visitors and with it their contribution to our local economy.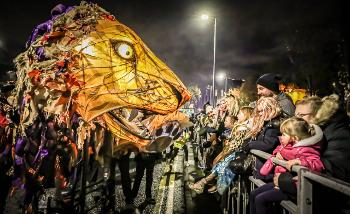 Celebrating Renfrewshire's unique culture and heritage is central to our regeneration plans and in the new year we will see construction start on Paisley's Learning and Cultural Hub.
This is just a snapshot of the many projects and initiatives being undertaken as we work to deliver a thriving Renfrewshire.
At the same time, we are undertaking transformational change as a Council to ensure we are fit for the future and able to provide the frontline services so many of us rely on. Underpinning this is our commitment to tackle climate change and I'm proud to be chairing a taskforce in 2020 which will consider all the ways we can lead on this critical issue.
I wish everyone a healthy, happy and prosperous 2020.