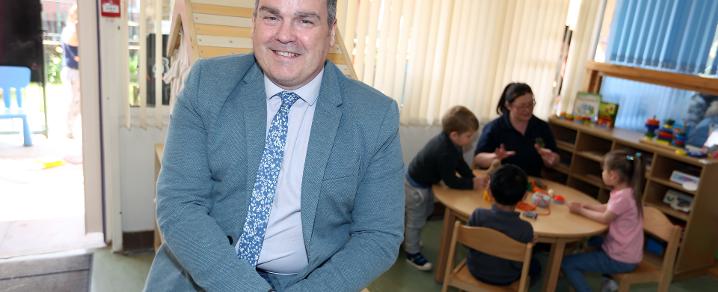 Leader's blog: Thank you to all our festive workers
Ahead of the festive period, Council Leader Iain Nicolson has praised the dedication and hard work of our staff who'll be making sure our essential services continue to operate throughout Christmas and into the New Year.
From our community meals team delivering food to those who need it, our housing team carrying out emergency repairs, our gritting staff who are keeping our roads clear all winter and our Care at Home team looking after our vulnerable residents, we make sure we are there for everyone who needs us every day of the year.
Councillor Nicolson said: "With Christmas fast approaching, you can sense the change around Renfrewshire as everyone begins to look forward to some relaxation time over the festive period.
"Our staff on the frontline however don't stop delivering our essential services and they do a fantastic job especially at this time of year.
"From collecting bins to providing support to anyone who becomes homeless, they are providing lifeline services and their dedication to their work is inspiring and I want to thank them for what they do for residents in Renfrewshire.
"We're lucky to have such a brilliant workforce within the council who are working hard to make Renfrewshire a great place to live, work and visit all-year-round, and this will continue in the New Year as we look forward to 2020."
Councillor Nicolson has also paid tribute to the emergency services who work throughout the festive period to keep us safe.
"The Christmas and New Year period can be extremely busy for our blue-light services, as well as our NHS staff too, as they work extremely hard to treat illnesses and deal with emergencies without a break for the festivities.
"They provide a fantastic service under extreme pressure at times, so please do all you can to assist them and show your appreciation if you have the chance."
While most council offices are closed from Tuesday 24 December, essential services are still operating and a helpful guide on how to access or contact them is available on the council website.
For full information on council opening hours and emergency contact numbers, visit Festive hours 2019.
Published 19 December 2019.