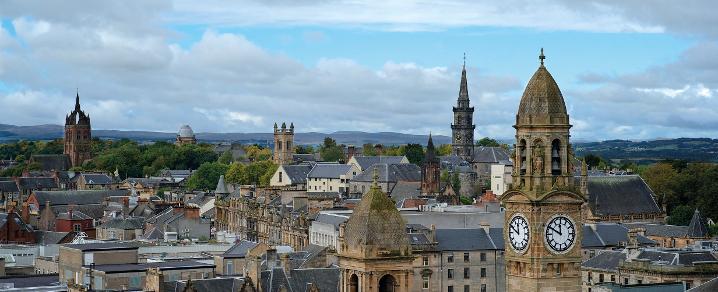 Remembering those lost
Tomorrow, Saturday 7 December, we will gather to pay tribute to those children who lost their lives during the tragic accident at the Glen Cinema 90 years ago.
On 31 December 1929, a smoking film canister caused a panic during a busy children's matinee, with over 600 young people in the auditorium. As a result of the crush that followed 70 children died and more than 30 children were injured.
The incident had global impacts - cinemas were required to have more exits, with doors changed to open outwards and include push bars. Limitations were placed on the capacity of cinemas and a requirement was created to have an appropriate number of adult attendants.
The Glen Cinema disaster is an important part of Paisley's history and I'm pleased that many young people from local community groups and schools will be involved in the commemorations. More than 150 young people will take place in a lantern procession, starting in Dunn Square at 5:15pm and travelling to Abbey Close.
Following the procession there will be a special service at Paisley Abbey for invited guests - including survivors Robert Pope and Emily Brown and their families.
Although there are only a limited number of tickets for the service (available on a first come first served basis from the InCube Shop), I would encourage everyone to pay their respects by attending the lantern procession.
There will also be screenings of commemorative film 'The Glen Cinema Disaster' on Saturday between 1pm and 4:15pm at the POP Space in the Piazza, and a selection of printed letters from the Secret Collection will be on display in POP until 20 December.
If you don't manage it along this weekend, the Paisley Development Trust will also be holding their annual memorial service on the morning of 31 December at the Paisley Cenotaph.
I hope that everyone will be able to take some time this weekend to remember those young lives lost on that fateful day in December 1929.
To find out more, and to book tickets for 'The Glen Cinema Disaster' film screening, visit the website here.
Lorraine
Published 6 December 2019