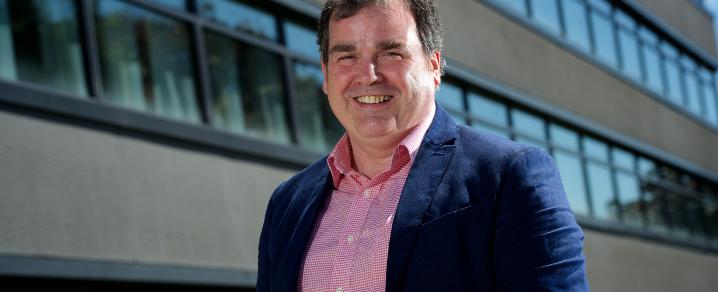 Leader's Blog: Ambitious approach in Renfrewshire to deliver inclusive growth
"Keep your eye on Paisley!" cried concerned former UK Prime Minister Benjamin Disraeli, troubled by the town's educated and organised textile workers and their radical spirit.
Radical thinking remains central to our approach in Renfrewshire today as we tackle poverty, raise attainment and create a place people are proud to live, work, visit and invest in.
Local Government plays a pivotal role in stimulating local economic growth and providing the stable environment in which economic development can take place. There is no-one better placed to understand where new potential lies in an area and how best to unlock it.
When there is low employment or a rise in economic inactivity, we are at the front line, dealing - often long-term - with the negative outcomes, such as poverty, poor health and mental health, social isolation and homelessness.
It is critical to Renfrewshire Council to keep our local economy healthy - as a key way of serving local people and business, and creating great, resilient places - where people can live, learn and thrive.
Renfrewshire's economy has fantastic foundations on which to grow, with high levels of employment and key sectors of strength in manufacturing, construction, transport and storage, together with emerging sectors in creative industries, tourism and care.
Combined with our proud industrial heritage, as a place rich in making, creativity and innovation, we are building our reputation as the centre of Scotland's modern-day manufacturing sector.
A huge range of innovative work is being done by here in Renfrewshire to grow our economy and with £1.4billion being invested in economic infrastructure, innovation and skills, we are determined to seize on the incredible opportunities this brings.
More than 5000 new homes will be built in Renfrewshire by 2030, creating new places for families to grow and people to prosper, including at Dargavel Village, one of the UK's largest privately-funded brownfield regeneration projects.
We're building the first opening road bridge over the River Clyde at Renfrew, funded through the Glasgow City Region City Deal, which will connect communities and create the conditions for transformation of the Clyde waterfront.
Development of the Advanced Manufacturing Innovation District Scotland (AMIDS) next to Glasgow Airport - a partnership project with Scottish Government and Scottish Enterprise - will enable manufacturing companies to harness new technologies and access cutting-edge research, home to the National Manufacturing Institute Scotland and the Medicines Manufacturing Innovation Centre.
We're investing in our town centres through regeneration funds and £100million is being targeted towards cultural infrastructure and public realm to transform Paisley town centre, increase town centre living and stimulate tourism growth, the region already attracting 2.25million visitors a year and generating £62.5million for the local economy.
New funds are improving our green spaces, cleaning up the local environment and supporting community empowerment, such as a community run project in Johnstone to convert the former police station into a health and wellbeing hub.
Through a unique partnership with local business leaders, we have now set out our ambitious plans to maximise this investment and together achieve a strong and inclusive economy.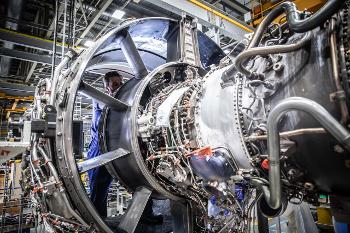 Renfrewshire's Economic Strategy 2020-2030 is the culmination of close partnership working between Renfrewshire Council, business leaders, our further and higher education institutions and national economic and skills development agencies.
This collaboration and partnership will bring success, 9000 new jobs, a 30% growth in Renfrewshire manufacturing, closing the skills gap, growth in our working age population, more people into work and an additional £400million GVA to Renfrewshire's economy each year.
We face significant challenges and barriers, not least with areas of persistent poverty and so it is vital that, as we invest in our economic future, we ensure Renfrewshire is a place of inclusive growth where no one is left behind.
I look forward to working together with colleagues on Renfrewshire's Economic Leadership Panel to deliver the thriving future that Renfrewshire rightly deserves.
Published 25 September 2019