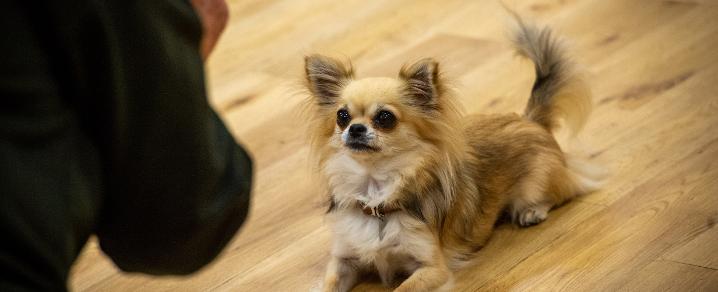 Excitement builds for Renfrewshire's first Pooches in the Park event
Dogs of all shapes and sizes will descend on Barshaw Park as a mass dog walk takes place as part of Renfrewshire's successful Team Up to Clean Up campaign.
What? Where? When?
'Pooches in the Park' is an invitation for all dog owners across the area to take the lead and show their support for the campaign's aim to tackle dog fouling and make irresponsible owners 'paws' for thought.
The mile-long walk will get tails wagging as furry friends do a circuit of the park and make new friends along the way.
Following the walk, there will be an open dog training demonstration by St Mirin Dog Training Centre to allow owners a taster of the skills and behaviours their dog can learn.
The event takes places on Sunday 22 September at 12pm and owners should meet in the main car park to get started.
Who's excited for it?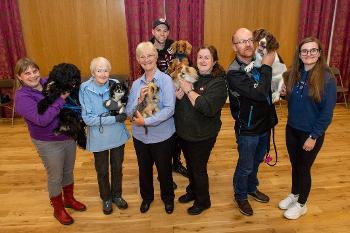 Denise Symon, St Mirin Dog Training Centre Owner, said: "We have been part of the canine community in Renfrewshire for the last 30 years supporting and educating owners in responsible dog care.
"We are delighted to be supporting the Team Up to Clean Up campaign and getting the message out to all dog owners that it's not just about dog poo on your shoe, it's about protecting dogs, people and livestock from disease.
"By coming along to the Pooches in the Park dog walk, we are showing the majority of dog owners are responsible, caring owners committed to clearing up after their dogs for the benefit of all the community."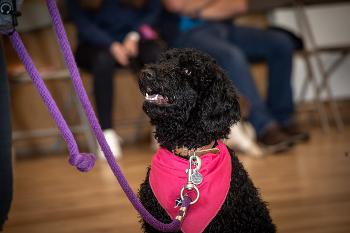 Councillor Cathy McEwan, Convener of Renfrewshire Council's Infrastructure, Land and Environment Policy Board, said: "It will be fantastic to see all the dogs and owners who are set to take part in the Pooches in the Park event show their support for the Team Up to Clean Up campaign as we try to tackle dog fouling in Renfrewshire.
"No-one likes to see it on our streets, much less standing in it accidentally, so we want to make irresponsible owners recognise that they are in the minority and it is unacceptable not to pick up after your pet.
"If we all work together and show the strength of feeling behind this, we will be able to make a real difference to the cleanliness of our streets.
"We're also showcasing some training as it's important to ensure that dogs are trained and kept under control at all times to prevent fear and alarm in both people and other pets.
"So come along and get involved, there will be plenty of treats and excitement on the day to keep you and your dog entertained."
What is Team Up to Clean Up?
The campaign has benefitted from a five-year, £2.5million investment in Renfrewshire's local environment which has seen an increased programme of road sweeping, drain clearing, litter picking and an enhanced Rapid Response Team.
The investment has also facilitated local communities to undertake litter picks by providing them with gloves, litter pickers, bags and hoops, as well as the support of the council's Wardens Service and StreetScene team who remove the collected rubbish at the end.
Pooches in the Park takes place during Spotless September, a month-long event which encourages every community in Renfrewshire to host a litter pick, and all interested volunteers are invited to any of the arranged litter picks or to create their own.
For more information on the Pooches in the Park, Spotless September or the wider campaign, visit Team Up to Clean Up.
Published 13 September 2019.