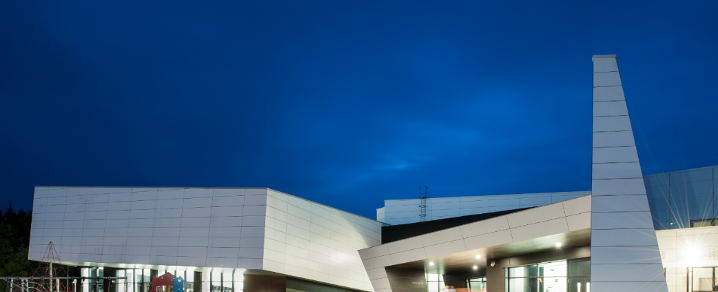 Details revealed for £7.5m Renfrewshire sports facility transformation plans
New plans for a £7.5m transformation of Renfrewshire's sport facilities - including a new international-standard hockey pitch and cycling track - have been approved by councillors.
We set aside the budget in 2017 with the initial plan being to invest in a number of new facilities at Paisley's St James Playing Fields subject to further detailed study and ground analysis.
Revised plans have now been prepared which will see investment in Ferguslie Sport Centre and the On-X in Linwood, while still delivering major improvements at St James.
So what are the proposed plans?
St James Playing Fields (£3.25m)
complete replacement of the current outdated pavilion with new modern changing facilities, with four good-quality grass football pitches to be maintained;
road repairs and resurfacing, with a new hard-standing area for parking;
at the suggestion of the local community, a new gravel path for walkers and dog walkers around the edge of the park, linking the access road with the local footpath network.
Linwood On-X (£3m)
upgrading the existing sand-based hockey pitch to an international-standard water-based surface, which Renfrewshire does not have - potentially allowing 18-time men's Scottish champions Kelburne Hockey Club, who currently play in Glasgow, to return to their home area;
a new closed road circuit for cycling and running, creating a new community facility which will also allow the On-X to host multi-sports events such as triathlons;
with work due to start for Kilbarchan Athletics Club to build an indoor sprint track and gym at the On-X athletics track, the developments will bring new use for existing facilities and see the On-X become the area's centre of sporting excellence;
Councillors also approved a loan of £200,000 to Kilbarchan Athletics Club to help them make up an unexpected shortfall in their funding for that project.
Ferguslie Sports Centre (£1m)
a revamp and expansion of the existing and outdated changing rooms.
£250,000 of the overall £7.5m budget for this programme has already been spent on a new 4G artificial football pitch at this site, which opened last year and has already proved popular;
The timeline for the proposed projects would see all work complete by end 2021.
Why have things changed?
The initial St James plans originally included an area for large outdoor events as well as new sports facilities - however after discussion with promoters and businesses it was decided to keep the area's major events focused on its town centres.
At the same time, detailed examination of the ground conditions at St James revealed extra work would be needed to allow major development - meaning there is better value for money in spreading the investment in sports facilities across multiple sites.
The £7.5m budget for sports facilities is part of the £100m investment being made in Paisley's cultural venues and outdoor spaces over the next few years.
That includes a transformation of Paisley Museum into an international-class destination, and work to preserve Paisley's Town Hall's place at the heart of the town as a landmark entertainment venue.
Updated 1 October 2019.