Acceptable in the 80's
This year I am supporting St Vincent's Hospice, a fantastic local charity that gives so much practical and emotional support to many people and families who have loved ones suffering from life limiting conditions.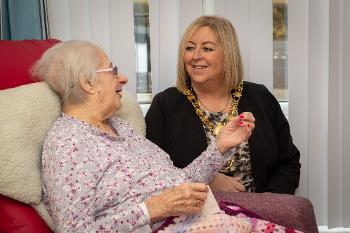 They began supporting people in the 1980's, so in honour of this I'm hosting a special 80's themed party night on Friday 20 September in the Normandy Hotel - and I'd love to see you all there!
Tickets are priced at £35 and include a drinks reception and a three-course dinner before the party.
It will be a great night out and I can't wait to help raise money for a brilliant local charity in such a fun way.
So why not grab a couple of friends and get involved? Simply email civicevents@renfrewshire.gov.uk for your tickets.
Go on, those leg warmers won't wear themselves!
Lorraine
Published 17 August 2019