InCube programme continues to inspire local creatives to develop their businesses
For the past four years, the InCube programme has been inspiring local people, like knitter Rosie Little, to develop their businesses.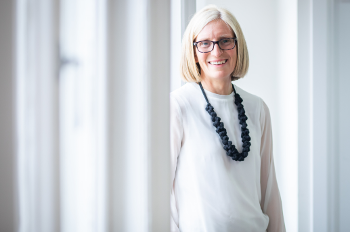 Inspired by her aunts, Rosie started knitting as a child - and now runs her own businesses, Knitting on Cloud Nine, introducing children and adults to the therapeutic benefits of mindful knitting and crochet.
Rosie's classes develop knitting and textile skills, and workshops include giant arm knitting, upcycling, and eco knitting. She also runs one-to-one sessions and produces her own range of knitted necklaces.
Rosie is also developing a programme of retreat days where people can relax and unwind, while learning new skills.
As a creative entrepreneur, Rosie believes that InCube's holistic approach to developing a business has really helped her develop ideas.
She said: "I can reach cloud nine through knitting. I'm passionate about sharing my skills and introducing people to the therapeutic benefits of the craft.
"The sessions equipped me with so much more knowledge of the technical aspects of running my own business, and that has really helped my confidence.
"The team provides fantastic support, and all of the graduates are going through the same process. It's great being part of the InCube family."
Applications for the next InCube programme are being accepted until Monday 12 August.
For more information visit www.incube.ren/incube-competition-2019