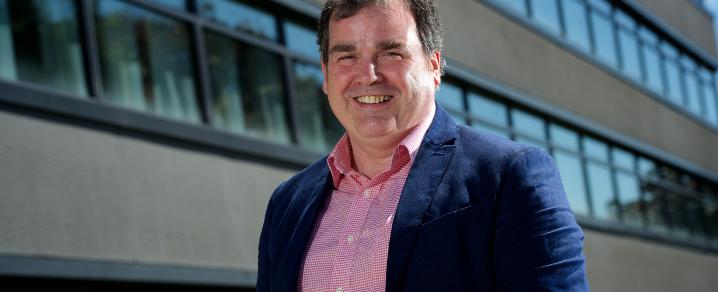 Leader's Blog: Making Renfrewshire a better place to be
When considering the strength of an economy, economists may measure productivity or gauge the consumption of goods and services.
For me, I believe a strong economy can be better defined as a place people want to live, visit, work and invest in. A successful economy is a place where everyone has a job they value, a place where businesses flourish, a place that people are proud to call home. It must also be a place of safe, supportive communities, a place in which everyone has an opportunity to succeed.
With that in mind, I was heartened to see the focus of Scottish Enterprise shifting from 'big business' to working with smaller companies and entrepreneurs, working to create better jobs that reduce poverty and support communities and families.
This has been at the heart of our approach in Renfrewshire which has seen youth employment reach amongst the highest levels in Scotland, with award-winning projects to help young people with a learning disability or autism to find work.
In our schools, our fantastic education staff have made huge inroads in closing the attainment gap between pupils from our least and most deprived communities, so much so their work received the highest possible rating from Education Scotland.
We've worked hard to support families, whether that's bringing parents closer to schools or through financial advice initiatives which have boosted the incomes of more than 400 families and expectant parents by over £1million in the last year alone.
Pockets of persistent poverty sit side-by-side with wealth right across Scotland and Renfrewshire is no different.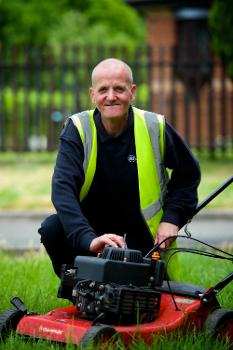 We recognise that we must be brave and bold in addressing this and have embedded jobs programmes at the heart of our communities, helping people to break the cycle of unemployment and renewing in them a sense of purpose and achievement.
Every region provides support to local businesses, but we've decided to do things differently, offering free face-to-face business advice right on the high street - it helps 300 companies each year.
Renfrewshire has always been home to makers, rich in creativity and innovation, the place of weavers, poets, musicians and manufacturers. Making is at the heart of our plans to grow our economy and make Renfrewshire a key destination.
More than 5000 new homes are being built here over the next ten years so families can make their lives here.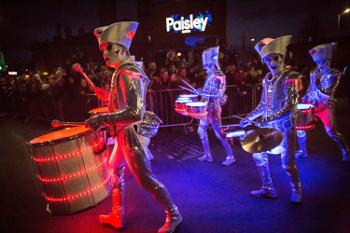 We make a song and dance through our packed events programme - including the must-see Halloween Festival and The Spree music extravaganza - which attracts 160,000 visitors a year.
We're making major investment in Paisley's key cultural venues like Paisley Museum and Paisley Town Hall to give people even more reason to visit, spend time and money here.
We're making Renfrewshire the place of choice for creative businesses and entrepreneurs to flourish. More than 100 entrepreneurs have been supported by InCube Creative, which not only offers business support, but provides a high street shop for jewellers, designers, artists to sell their products.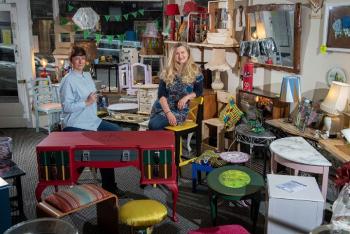 We're building on its success by establishing creative business hubs, providing funding to help like-minded creative businesses join forces, share premises, collaborate and sell products not available anywhere else. We're also piloting Start-Up Street, giving early-stage businesses premises and mentoring to help them grow.
And in manufacturing, we are making significant strides. The sector already employs 9000 people and thousands more jobs will come here as we work together with Scottish Enterprise and Scottish Government to establish the Advanced Manufacturing Innovation District Scotland.
Just last month First Minister Nicola Sturgeon opened the Lightweight Manufacturing Centre in Renfrew, a University of Strathclyde centre leading research into the potential of lightweight components, which have brought big environmental and economic benefits to the automotive and aerospace industries.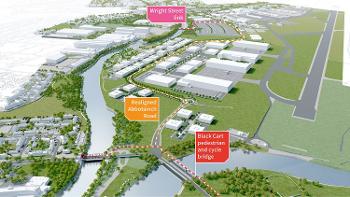 In August spades will hit the ground on transforming a 52-hectare site next to Glasgow Airport into Netherton Campus, Scotland's home for manufacturing research and innovation. It will be home to the National Manufacturing Institute Scotland and the Medicines Manufacturing Innovation Centre, each helping businesses to modernise and make new products in new ways for a changing world.
It is a really exciting time for the Renfrewshire economy and everyone is playing their part in its success - in the autumn we will set out our strategy for the next decade and I'm delighted its development has been driven by the region's economic and skills leaders through our economic leadership panel.
Their expertise is vital, as is the collective passion and pride we all share for the place we call home, as we make Renfrewshire a better place to be.
Published 5 July 2019