Recognising outstanding achievements
One of my favourite things about my role as Provost is having the opportunity to recognise the outstanding achievements by local people.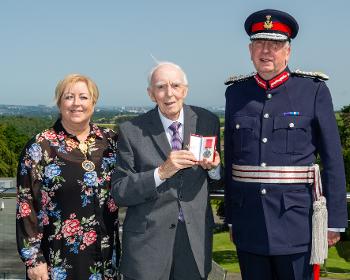 Last week I was honoured to attend a lunch to celebrate William Mitchell who was awarded a British Empire Medal (BEM) for services to the Golf Handicapping and Course Rating Systems in the UK and Abroad.
For over 30 years William has held a vast number of voluntary posts at club, regional, national and international level and his BEM recognises the work he has undertaken in training and educating course rating volunteers both in Scotland and Europe, and his involvement in the implementation of the CONGU Handicapping System - a handicap system that is recognised by Golfing Unions, Associations and Clubs across the world.
It was my pleasure to join William, his family and friends, and the Lord-Lieutenant in celebrating this special occasion.
I'm sure you will all join me in wishing William congratulations.
Lorraine
Published 5 July 2019