An easy way to donate
Did you know that if you receive your pay through payroll then you can choose to donate to charity through your salary?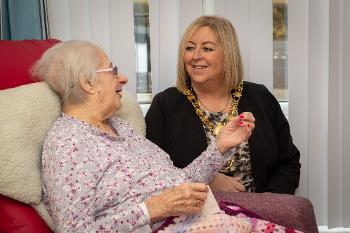 St Vincent's Hospice is my chosen charity for 2019 and payroll giving is one of the ways you can donate to them on a regular and tax-free basis.
Payroll giving comes out of your salary after National Insurance but before tax, meaning you get tax relief on your donation which can be passed straight on to St Vincent's.
Donating through payroll giving is actually easier for St Vincent's. If you donate in the traditional way, they would need to claim gift aid on your donation to get the tax back through HMRC. With payroll giving there is less admin costs and the funds can be focused more upon the invaluable work they do in the community.
St Vincent's Hospice offer care for anyone in Renfrewshire and the surrounding areas who are affected by life limiting conditions. This includes providing support to children and young people who have lost a loved one and caring for members of the community in their own homes.
All their services are offered free of charge to patients and their families.
It costs around £6,000 a day for St Vincent's to provide these essential care services and over 50% of this comes from voluntary donations.
It's so important that we support the charities that do great work in our community and are helping families through some of the toughest times.
I've already signed up to donate through payroll giving. If your employer doesn't currently offer payroll giving, then why not ask them to start? All donations make a huge difference to people in need in our communities.
Contact your HR department or St Vincent's directly for more information.
Lorraine
Published 7 June 2019