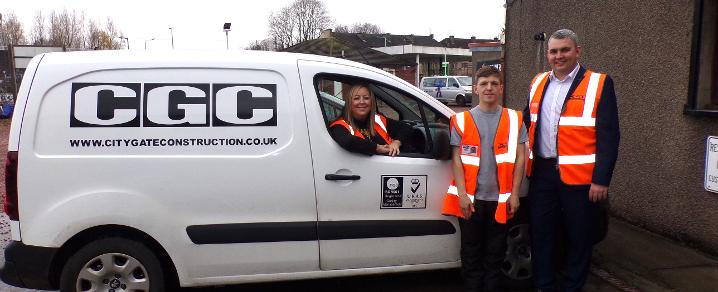 Ready to work!
Raising money for my chosen charities is a very important part of my role as Provost and one way which I can do this is through my Working Challenge.
I'm always up for trying something new and the Working Challenge means I get out in to the community and see the fantastic work that our local businesses do first hand.
Last year I spent a day working for City Gate Construction where I tried lots of different things from using computer-aided design technology to learning how to plaster a wall.
As well as learning new skills and raising money for charity, it was great to find out more about how CGC are helping local young people gain skills and experience that will prepare them for the future.
I also spent a day working for Scotrail at Johnstone Train Station. I loved working behind the ticket counter and chatting to all the different people who pass through the station.
I'd love as many local businesses to get involved as possible. This year I'm raising money for St Vincent's Hospice - a great charity that helps many families in Renfrewshire.
It doesn't matter what kind of business you are, and I'm not afraid of a challenge, so if you'd like an extra pair of hands around your workplace, in return for a small donation, please get in touch!
You can find out more about my working challenge on the website attached to this page.
I'm looking forward to hearing from you!
Lorraine
Published 24 May 2019