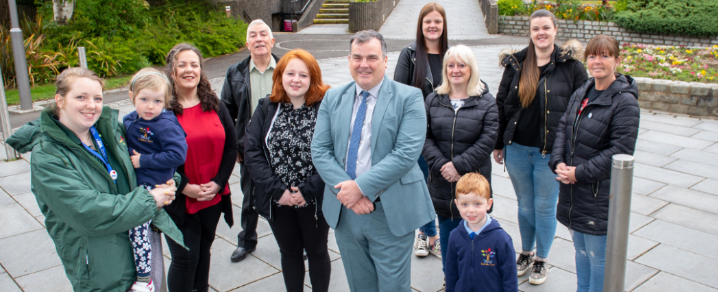 Do you want to change Renfrewshire's future? Get involved in the Our Renfrewshire community survey
Do you want to help change Renfrewshire's future? Here's your chance.
We've launched the Our Renfrewshire community survey.
The survey includes a short set of simple questions that have the power to transform Renfrewshire for years to come.
We want to know what matters most to you, what you value and what behaviours you expect from the council. We will then use what you've told us to help develop a new set of council values.
These values will be the guiding principles and foundation of our organisation, and will shape how we communicate and work with you in the future.
This is your opportunity to get involved and help shape how we work together to make a better Renfrewshire for everyone.
If you live, work and study in Renfrewshire, we want to hear from you.
The Our Renfrewshire survey closes on Friday 7 June so make sure you don't miss your chance to get involved and have your say. To take part in the survey visit www.renfrewshire.gov.uk/ourrenfrewshire. If you need some help to go online, ask about 'Our Renfrewshire' in any of our libraries.
You can also share your stories, photos and views on Facebook, Twitter and Instagram using the hashtag #OurRenfrewshire.
Published: 13 May 2019