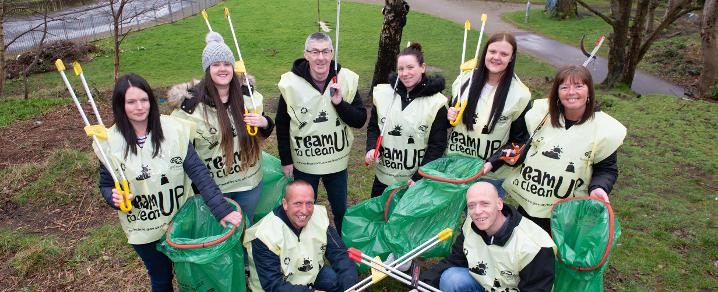 Let's clean up Renfrewshire
It's the perfect time of year to do a spot of spring cleaning in your local community, and there's plenty of opportunities to get involved this April.
Last year over 1000 volunteers took part in Renfrewshire's Big Spring Clean, and I can't wait to see even more people grabbing their litter picker and making their neighbourhood a little brighter this year.
The Team Up to Clean Up campaign has been so successful, challenging our local people to play their part in keeping our area clean all year round, and has really helped to instil a sense of pride in our place.
There are events already arranged across Renfrewshire - you can check out the full list here.
If you want to arrange your own clean up then that's fine too! Just let the team know and they will sort you out with all the equipment and advice you need to get started.
I love seeing communities, families and businesses outside doing what they can to help their local area. As Provost I travel all across Renfrewshire and can see first hand the difference that Team Up to Clean Up makes in our communities.
It doesn't matter if it's only fifteen minutes, or a full day, but it all helps make a difference. Please get involved and join in this year's Big Spring Clean.
Lorraine
Published 29 March 2019