Is your child's school going cashless this spring?
Thirteen Renfrewshire schools will go cashless this spring as the roll-out of ParentPay continues.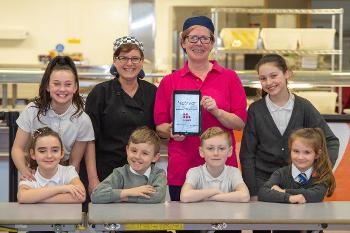 ParentPay launched in Howwood Primary, Castlehead High School, St Fillan's Primary, Gryffe High School, Auchenlodment Primary and St James' Primary in Renfrew in January.
The next stage of the roll-out will begin in March, with Johnstone High School, Trinity High School, Houston Primary, Bridge of Weir Primary, West Primary, Wallace Primary, St Anne's Primary, St Catherine's Primary, Bargarran Primary, St John Bosco Primary, Kilbarchan Primary, Lochwinnoch Primary and Thorn Primary all going cashless by early May 2019.
The new cashless system allows parents to pay for school lunches, trips, events, activities and equipment online.
The roll-out is part of a programme that will see all schools in Renfrewshire go cashless by April 2020.
ParentPay, which is already used in more than 8,500 UK schools, allows parents and carers to make online payments into their child's account 24/7. They will also be able to see what their child has ordered for lunch and keep a record of all the payments they have made.
Parents and carers who don't use online banking can put money into their child's account at their nearest PayPoint, usually located in newsagents and other local shops.
Activation letters with step-by-step instructions on how to register for ParentPay will be sent out to parents and carers before their child's school moves onto the new system.
Parents and carers will need to set up a MyGovScot MyAccount login to use the new payment system.
To register for MyAccount visit https://myaccount.renfrewshire.gov.uk/
Published: 4 March 2019