Torn from Home
At the end of January I was honoured to gather with colleagues in East Renfrewshire to commemorate Holocaust Memorial Day.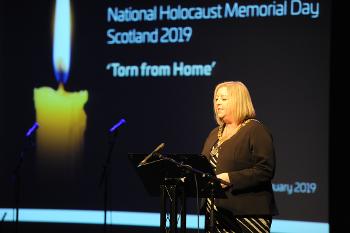 This year's theme was 'Torn from Home', reflecting the loss of safety, comfort and security caused by the Holocaust - something many of us are fortunate enough to take for granted.
What should be a basic human right has been stolen from millions in genocides across the world and it is our collective responsibility to work to prevent this from ever happening again.
The event, held at Eastwood Park Theatre, was an evening of music, poetry and survivor stories which highlighted the true horror of the Holocaust and subsequent genocides.
It was a moving experience to listen to speaker Martin Stern, who spoke of his experience being arrested by the Nazis in the Netherlands at only five years old with his one-year old sister, because their father was a Jew. The vast majority of children in these circumstances were gassed in the Auschwitz or Sobibor killing centres, but thanks to a chain of remarkable events, both Martin and his sister were among the small number of children who escaped and survived.
We also heard the story of Farida Abbas Khalaf, who is one of more than 6,500 Yazidi survivors of ISIS enslavement and genocide.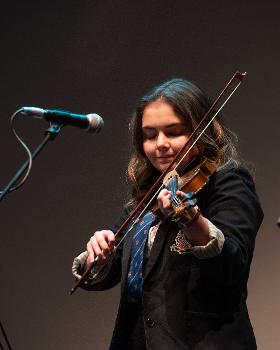 The memorial was held in partnership with Renfrewshire Council, East Renfrewshire Council, Interfaith Scotland, the Holocaust Memorial Day Trust and the Scottish Government. As well as the speakers, there were music performances by pupils from Paisley Grammar and East Renfrewshire schools and a poem recited, marking the 25th anniversary of the genocide in Rwanda.
Ahead of the national memorial, over 250 pupils from six local authorities across the West of Scotland gathered at Eastwood Park Theatre to pay their respects and listen to Martin and Farida's stories. The Holocaust was a harrowing event which saw millions lose their lives, and millions of others suffer through persecution, which is why it's so important that we educate our future generations on the horrors that took place.
I'd like to say thank you to everyone who contributed to the service. It is only right that we listen to the stories others can tell, so that we never forget what they have been through and to help ensure that it never happens again.
Lorraine
Published 1 March 2019