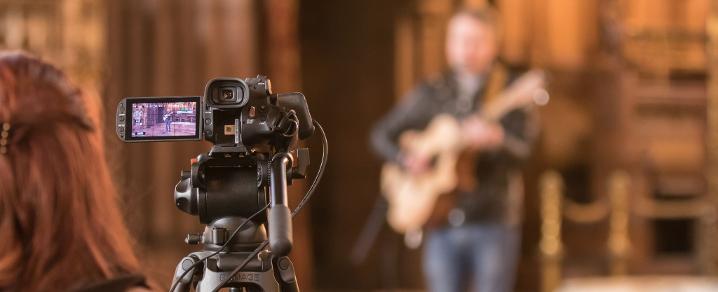 The latest round of CHEF awards has been announced!
Renfrewshire's cultural scene is in line to receive a £100k cash boost following the latest round of grants from the Culture, Heritage and Events Fund.
The Culture, Heritage and Events Fund (CHEF) was created to support Paisley's bid to be UK City of Culture 2021 and which has continued as part of a wider plan to use culture and heritage to transform the area's future.
The fund aims to create more chances for people to get involved in cultural activity, help young people develop, boost the local economy, raise Renfrewshire's profile, and show how creativity can boost education, social inclusion and quality of life.
The current round of funding is the ninth - and nine projects have been recommended for approval with a suggested spend of £109,223, from a total funding ask of £233,189.
Highlights include:
- £5,900 to Take Me Somewhere to present a one to one performance piece created by international artist Brian Lobel, designed to be performed in non-arts venue spaces;
- £1,500 to Kilbarchan Community Nursery to provide music, drama and dance experiences for children aged 3-5 years;
- £2,200 to performer and director Magdalena Schamburger for Curious Shoes, an intimate theatre performance designed specifically for people living with dementia, their families and carers;
Other groups and artists successful in gaining funding were; artist Gwen McKerrell, The New Tannahill Centre, the Old Paisley Society, PACE, Remode Renfrewshire and Outspoken Arts.
Since 2016, the CHE Fund has supported 116 projects, with a total of £995,767 spent.
Successful completed projects to date include teenage animator Morgan Spence's Lego stop-motion animation about Paisley, and the Paisley International Tango Festival - now going in to its third year.
The CHE fund is part of a wider cultural regeneration plan for Paisley which also includes a £100m investment in town centre venues, including the £42m project to turn Paisley Museum into an international-class destination based around the town's unique heritage and collections.
Are you interested in applying for funding? The next round of funding closes on Friday 1 March 2019, with a further round closing on Friday 24 July 2019.
You can find out more about how to apply by following the links in the Related Articles section of this page.
Published 25 February 2019