Care for All
Each year I will be supporting a different charity, and for 2019 I have chosen to support St Vincent's Hospice.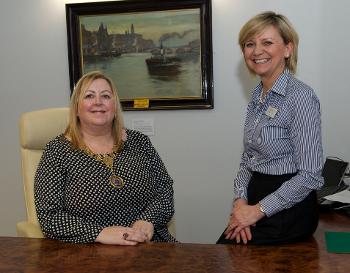 The charity was formed in 1983 when members of the St Vincent De Paul society identified the need to care for people with a terminal illness in the local area.
In 1988 they opened their doors to patients and have continued to go from strength to strength, expanding their services and treating more patients than ever before.
As well as their dedicated in-patient unit and day hospice, the team at St Vincent's also offer care in the community and family support services.
Last year they celebrated their 30th birthday by holding a "30 Challenge", asking people to raise awareness and funds in a unique way using the number 30. I had a great time making tea, coffee and scones for 30 members of staff here at Renfrewshire House.
I'm looking forward to helping St Vincent's with their fundraising throughout the year and I want you to get involved. They are holding a firewalk on the 29 January and I would encourage everyone to go along and support them, even if you can't take part.
If that's not your thing then keep an eye out for future events taking place. Any way you can offer your support will be greatly appreciated.
Lorraine.