Site investigations will inform future development potential for Ferguslie and South West Johnstone
"We want to build affordable housing that meet the needs of our tenants as well as future housing needs across Renfrewshire," explains Councillor Marie McGurk, Convener of Renfrewshire Council's Communities, Housing and Planning Policy Board.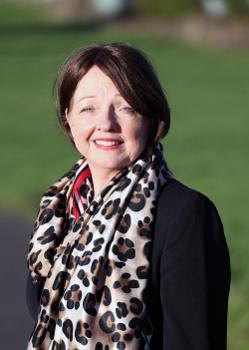 That's why survey work starts next week to inform future development potential on sites in Ferguslie and South West Johnstone.
For Ferguslie, this is the first stage of a £14million development that will create around 100 new affordable Council homes to transform the Tannahill area.
In Spateston, the survey will provide the Council with information to inform future investment for new build Council housing at the Auchengreoch Road site.
The site investigations are on the site of the former St Fergus School and Drums Avenue, Ferguslie, as well as at Auchengreoch Road and Spateston Road in Johnstone will begin on Monday, 14 January and will include the excavation of trial pits and bore holes.
Councillor Marie McGurk, pictured, added: "The results of these surveys will provide vital information on the ground conditions for potential development in these areas."
Anyone seeking information on the survey work or the Council's new build housing programme should contact Renfrewshire Council Housing Service via strategyandplace@renfrewshire.gov.uk or visit www.renfrewshire.gov.uk/SHIP
Published on Friday 11 January 2019