Leader's Blog: Reflecting on a fantastic year for Renfrewshire
I would like to give my best wishes to everyone over the festive period and hope that you all have time together with friends and families as we look forward to the new year.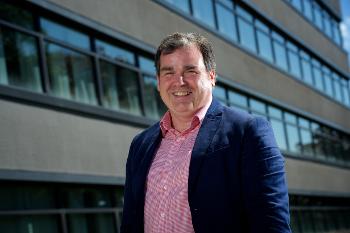 It is a time to take stock of the past year and what a fantastic year for Renfrewshire - owing so much to the talent in our communities.
Working together we've seen visitor numbers to the area achieve record levels, with people coming from far and wide to experience what Renfrewshire has to offer and events in every town and village highlighting our rich culture and heritage.
We are working hard to clean up the local environment and are building real pride in our place, especially among young people in our schools and it's been fantastic to see so many of you get involved in our Team Up to Clean Up campaign as part of this - so thank you.
Renfrewshire roads and walkways have benefited from record levels towards their improvement and we are busy building vital new roads, bridges and cycle routes and walkways which will connect communities and attract major developments to the area.
The local economy is growing - with an employment rate outstripping our neighbouring councils and the best performing programmes in helping people into work.
At this time of the year I'd like to pay tribute to everyone working over the festive period for providing the vital frontline services so many of those in need rely on and I would encourage everyone to look out for their neighbours and those in need.
My best wishes to you all.
Published 24 December 2018