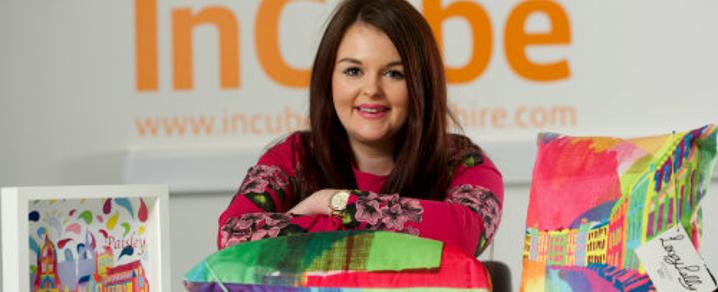 Business owners welcome Start-Up Street
Local businesses have hailed plans to develop Start-Up Street - supporting companies to make the leap into their first commercial premises.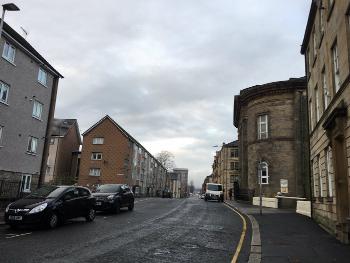 Vacant Renfrewshire Council-owned units on Paisley's George Street are being adapted into a range of low-cost, high-quality digitally-connected workspaces for up to 20 businesses.
George Street is next to the University of the West of Scotland business school and close to the council's existing economic development hubs.
Businesses based here will benefit from an on-site business advisor, training space and a shared reception, with each company able to rent the space for up to two years, and lease costs incrementally increased until they are ready to move to an alternative commercial space in Renfrewshire.
Start-Up Street follows a survey of new and early-stage Renfrewshire businesses, with more than 80% looking for subsidised space to grow, but many citing high costs and a lack of know-how preventing them taking this significant step.
"My business is growing and moving into new premises is the natural next step for me so Start-Up Street is coming at the perfect time," said textile designer Chloe Wright.
The former Paisley Grammar School pupil founded Loopy Lally Designs in 2017, producing colourful, abstract interior products including cushions, framed prints and lampshades.
And having outgrown her Paisley house, Chloe sees the opportunities that Start-Up Street offers. She added: "I work from home in the wee spare room, but I'm fast running out of space and from a professional perspective, I don't want to be inviting people into my house.
"It sounds great, especially having business advice available whenever you need it. Sometimes you can be too close to your business and so it helps to pick people's brains and get helpful feedback.
It's really exciting what's happening in Paisley and for school kids to know that there is an opportunity to do creative arts and set up your own business in the town is great."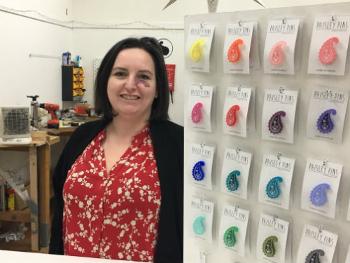 For Laura Provan, the buddie behind Paisley Pins, the opportunity Start-Up Street will provide is a "no-brainer." Laura took on her own workspace in her hometown this summer and has not looked back as her popular product continues to build a local, and international customer base.
"I'd been looking for premises for a while as I just didn't have the space I needed to keep working from home and it was a lonely experience being there, with no opportunities to meet people or collaborate and lots of distractions like tidying up after my kids.
"Having a dedicated workspace has been fantastic, having somewhere where people can find me has definitely improved my business-to-business relationships. Upstairs there's workspaces for other jewellers to rent out and downstairs we've space to run workshops.
"The emotional connection people have with jewellery is very important and people want to know the provenance of a product so it was so important to me that my Paisley product is made here in Paisley.
"Start-Up Street is a fantastic idea and it's the one thing myself and other creative businesses have always said was sorely missing. It is definitely something people should go for if they're looking for space, advice and being able to move their business forward - it's a no-brainer and can only be a positive move."
The Council's Leadership Board rubber-stamped the proposals this week and now its economic development team will further develop the plans, working jointly with London Youth Support Trust, a charity which specialises in supporting young entrepreneurs from deprived backgrounds.
Interested businesses can contact InCube Start-Up on 0300 300 1180 or email incube@renfrewshire.gov.uk
Main photo shows Chloe Wright, founder of Loopy Lally Designs and inset photo shows George Street and Laura Provan at her Paisley Pins premises
Published on Thursday 6 December 2018