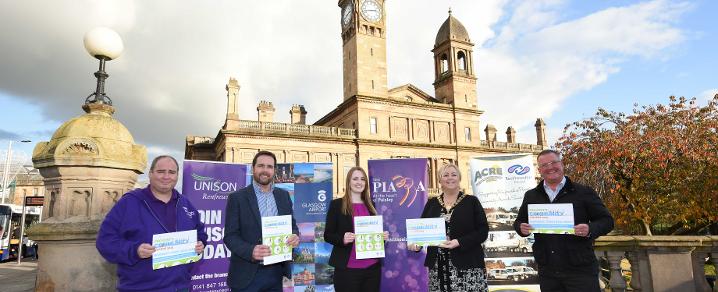 Nominate your local heroes in the Provost's Community Awards
It's the time of year where we find the stars in our communities as local people and groups are put forward for the Provost's Community Awards.
Nominations for the 2019 awards are now open and six individuals or groups will be celebrated for their hard work and dedication within Renfrewshire.
Anyone who lives or works in Renfrewshire (i.e. you!) is invited to nominate in any of the following categories:
· Community Volunteer (sponsored by Glasgow Airport Ltd)
· Community Group (sponsored by the Piazza Shopping Centre)
· Sporting Achievement (sponsored by ACRE Industrial)
· Employee of the Year (sponsored by UNISON Renfrewshire)
· Carers Award (sponsored by former Provost Nancy Allison)
· Arts and Culture Award (sponsored by Renfrewshire Council)
The deadline for entries to all categories is Wednesday 12 December.
The Provost will be joined by the award sponsors and other local elected members to choose the winners, who will be invited, along with their nominator, to the awards ceremony on Friday 15 March 2019 at the Lynnhurst Hotel in Johnstone.
Published 23 November 2018.