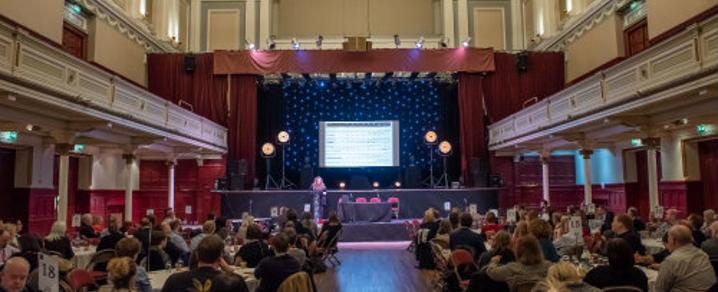 Fast facts on the Renfrewshire economy
Paisley Town Hall played host to Renfrewshire's Economic Development Conference this week, with a focus on tackling inequalities and delivering inclusive growth.
Delegates heard how Renfrewshire's economy is greatly improved, with the highest employment rate across the Glasgow city region and more businesses generating a greater turnover than this time last year.
They also learned about new developments and opportunities set to boost the economy even more, including a manufacturing innovation district being developed next to Glasgow Airport and £100million being invested to transform Paisley town centre and its cultural venues.
So what are some of the key facts behind our buoyant local economy?
Business incubator InCube supports the start-up of 300 new businesses each year
Programmes to help people into work are rated the best performing in Scotland
At 76.1%, our employment rate outstrips the entire Glasgow city region
Weekly earnings for Renfrewshire residents are £28.50 higher than the Scottish average
Hosting major events this summer boosted the local economy by £1.25million
80% of 16-64-year-olds are economically active, but by 2041, our working age population is expected to decrease by 2.1%
Manufacturing provides employment to 11% of our total workforce with 358 different manufacturing sites in the area, including world-renowned Rolls-Royce and Diageo.
Renfrewshire Economic Statistics
Published on Wednesday 21 November 2018