Marking 100 years
On Sunday morning, at 11am, people across Renfrewshire fell silent to pay their respects to the fallen, and to remember our Armed Forces on Armistice Day.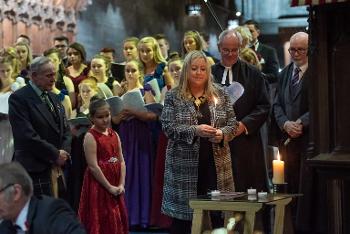 Nine events were held across Renfrewshire on Sunday morning and I was honoured to lay a wreath at the Paisley Cenotaph. It was great to see so many people attending the services across the area to pay their respects, especially on the 100-year anniversary of the end of the First World War.
In the evening I joined the hundreds commemorating the centenary of the signing of the Armistice in a special service at Paisley Abbey, which was lit up in red to mark the occasion.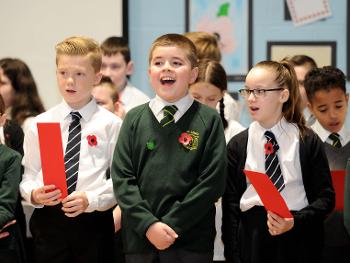 Reverend Alan Birss led the service and I was joined by a local young person and an ex-serviceman to light a candle of remembrance for all of those who never returned home.
After the service, Paisley Abbey was filled with music, song and poetry in a special concert to honour our Armed Forces. Thank you to Starlight Youth Music Theatre, Chamber Choir and the Johnstone Brass Band for their outstanding contributions.
Renfrewshire children also played their part in remembering the fallen, as the annual Children's Remembrance Service was hosted on Friday at Mossvale and St James Primary School in Paisley. The children showcased their learning about Remembrance Day and had the opportunity to speak to veterans from the Royal British Legion Scotland (Paisley Comrades Division) about their experiences.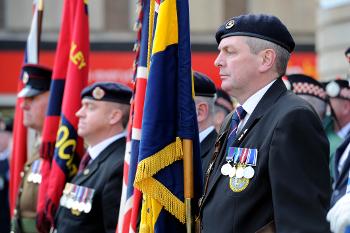 We cannot thank our Armed Forces enough for the sacrifices they have made and continue to make for the safety of our country. It's extremely important that we continue to remember and honour them on Remembrance Sunday, and all year round. The work that our schools do to educate our young people about the incredible contribution made by our Armed Forces ensures that they will not be forgotten.
Lorraine