Where are we right now?
The next area to be the focus of the Your Home, Your Street, Our Community programme is Paisley Town Centre.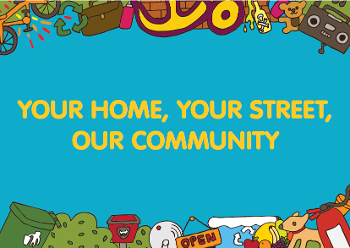 The programme aims to tackle what the residents, businesses and visitors believe will make a difference to their area.
We want you to fill out our survey and let us know what you think needs addressed, we can't finx it if we don't know it's broken.
Fill out the survey here - Paisley Town Centre.
It's open from Thursday 12 September until Friday 27 September.
We'll collate all the responses to identify the main areas of concern and take these back to the programme's working group.
A plan of action will be created utilising the skills of all the partners involved to make real change in the area.
We'll also provide a support process for the community to ensure the good work can be carried on once the intervention is over.