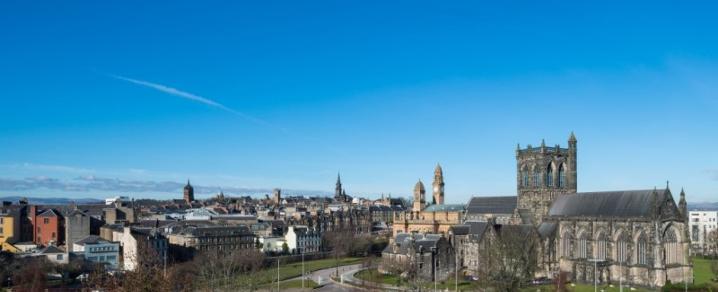 Paisley town centre updates e-newsletter
We've just launched our new monthly e-news update designed to send the latest info on what's happening in Paisley town centre straight to your inbox.
This is part of a digital news service being rolled out by Renfrewshire Council for residents and businesses.
There's lots going on we'll be aiming to keep you up to date about.
Renfrewshire Council is leading a £100m investment in the town centre over the next few years - including transformations of Paisley Museum and Town Hall.
We'll also be growing our existing programme of major town centre events as part of a wider push to bring more footfall and visitors to the town.
And we'll be keeping you up to date on anything else going on which will be of interest to town centre businesses, residents or visitors.
Our new digital news service offers lots of other updates - as well as this one, you can also sign up to hear about any or all of council services, schools and nurseries, what's on in the area, and news for businesses.
More than 1,000 people have signed up already and that number is growing every day so if you like what you see, just spread the word!
And if you haven't already signed up - you can do so now via the related articles section or through this link.