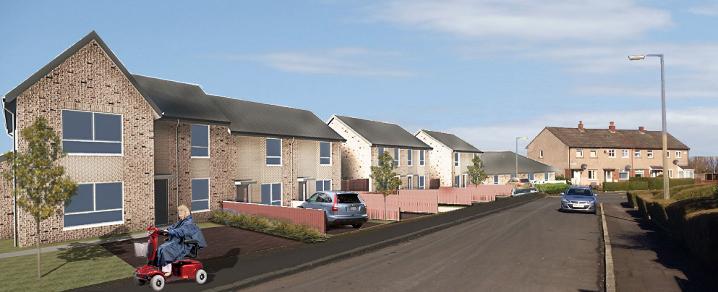 Johnstone Castle residents urged to come to housing regeneration event
Residents can drop in to an information event about the new housing development in Johnstone Castle.
You can meet the appointed new-build contractor ENGIE ahead of works starting on Monday 20 August.
Come along and meet with ENGIE representatives, ask about the proposals, timescales and phases of the project.
We would also love to hear your views on what is planned.
Date: Tuesday 14 August 2018
Time: 3 - 6:30pm
Venue: Johnstone Castle Community Centre, Pine Crescent
Anyone who is unable to come along can get in contact with Evonne McMahon, Regeneration Housing Officer, on 07985 719 207 or Martin MacRury on 0141 618 7605 and we will make alternative arrangements for you.