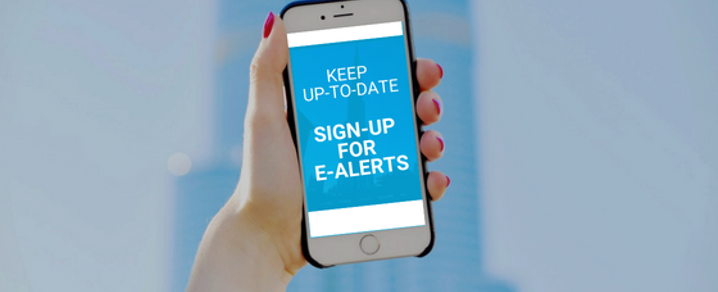 Residents can now sign-up to receive Council news
Council launch new e-alerts service to give people control of the news they want to receive.
Everyone wants news and updates when they happen and for it to be of interest to them. So, from Wednesday 1 August, we are now launching an e-alerts service that means you can get the news that you want.
You can sign-up to any of these five topics: council news, a what's on guide, schools and nurseries news, business news and Paisley town centre updates.
All you need to do is click on e-alerts under 'related links', enter your email address and area (to receive local updates just for you) and select the topics you are interested in receiving. That's it, we will do the rest.
We'll send out regular updates you direct to your inbox. You can also amend your subscription preferences at any time.
You don't need to worry about what device you are using - if it can get email, you can read our newsletters anytime.
While we are launching with five topics, we will be bringing on more in the coming months, such as roadwork alerts and bin collection reminders. All the stuff we know people want to know about.
Published: Wednesday 1 August 2018