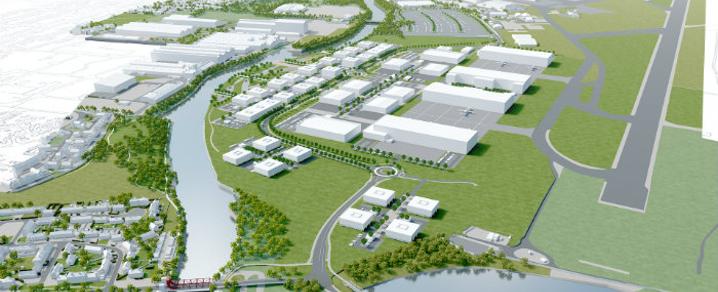 Leader's Blog: Creating a brighter future for Renfrewshire
I'm proud to call Renfrewshire my home and I'm proud to lead the council in driving forward changes that will secure the long term future of the area, ensuring everyone has the opportunity to reach their full potential, no matter what their background.
We have so much on our doorstep that we can be proud of. Wonderful green spaces and parks, fantastic heritage and an international airport on our doorstep. We also have great talent and a rich heritage in manufacturing innovation in the area and the recent announcement to locate the world-first Medicines Manufacturing Innovation Centre here is the next step in our ambition to be the beating heart of Scotland's manufacturing sector.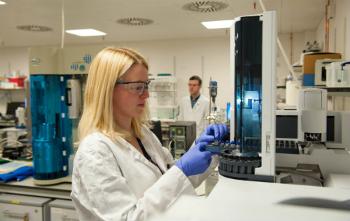 The £56million centre aims to revolutionise medicine manufacturing and capitalise on a market worth £98billion globally by providing pharmaceutical companies with a unique service to develop manufacturing techniques which speed up bringing new drugs to market.
Manufacturing employs 9,000 people locally but we want to increase that - so this is fantastic news, not only for Renfrewshire but for the whole of Scotland as it will generate new highly skilled jobs and encourage companies of all shapes and sizes to grow, tapping into the transformative technologies the centre develops.
It is the latest in a series of major manufacturing facilities to be built in an advanced manufacturing innovation district being developed next to Glasgow Airport.
The medicines centre will be co-located with the £65million National Manufacturing Institute for Scotland, a project funded by the Scottish Government and University of Strathclyde. It will create jobs locally and nationwide, growing the economy by making it easier for Scottish businesses to use new technology to grow and compete while galvanising investment from within Scotland and internationally.
Through its manufacturing skills academy, it will also equip people with the skills to lead and prosper in an evolving manufacturing environment, inspiring and attracting a new generation of talent which will be of significant benefit to communities across Renfrewshire.
We are attracting these major developments as we provide the perfect location, are at the centre of Scotland's largest labour catchment, with excellent connections, world-leading university research and renowned manufacturers like Thermo Fisher Scientific, Rolls Royce, Diageo and Scottish Leather Group already established here.
The benefits of this emerging district will be felt right across the region as we work hard to ensure we create the right conditions that attracts investors to the area.
We have also just announced our long-term commitment to help people most in need into work. Our five-year £4.5m economic development funding will support the people and places most in need, making the greatest difference. Economic growth must benefit everyone and we are targeting resources to communities facing deprivation and to help people unemployed and underemployed, changing their opportunities and that of future generations.
We will tackle the challenges head-on and develop Renfrewshire as an attractive place to locate, supporting businesses to grow and improving the area's economic, social and physical regeneration.
Innovation is in Renfrewshire's DNA and manufacturing will be pivotal to our future economic success. The place that produced the Hillman Imp motor car, wove the Paisley Pattern shawl and revolutionised modern banking through the invention of pin technology is fully focused on manufacturing a bright future for Renfrewshire and Scotland.
Published 4 July 2018