New school menus offer up social and health benefits for young people
By Renfrewshire Council Leader, Cllr Iain Nicolson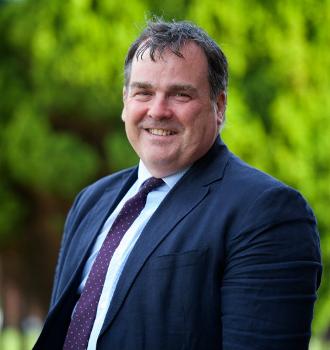 The good work going on at Johnstone High and other schools highlights how the food on our plate is about so much more than being mere fuel.
The Hearty Lives project, supported by our Tackling Poverty fund, now has 210 trained peer educators across Renfrewshire Secondary Schools.
They have worked with 5,000 pupils on a range of issues, including diet and nutrition and aims to help them lead their own activities to improve their health and wellbeing.
Youth mental health is a key priority and sharing a meal with family, friends or our peer group is a positive thing- whether it's bonding through shared experiences, relaxing, or just having someone to talk to.
It's clear to see that by encouraging our young people to eat better in school canteens where they find the choices attractive, then they'll choose to spend time there with their friends in a safe and nurturing environment.
If young people are introduced this in their formative years of Secondary School then it's something they can take with them through school and beyond.
It's great to see young people's voices shaping the way we deliver our services and we hope it encourages young people to have the confidence to get involved.
Valuable work experience in the kitchens allows pupils and staff to feel part of the school community.
As well as improving their health, sitting down to eat with their fellow pupils is also great for developing social and communication skills, which in turn will help their learning.
In the Year of Young People, it's especially relevant to support projects such as this and we have committed £5 million over the next five years to the Tackling Poverty fund to continue key projects such as Hearty Lives which we know are making a real impact for young people and their families.
Article published 27 June, 2018