If you can open up your heart then foster caring could be for you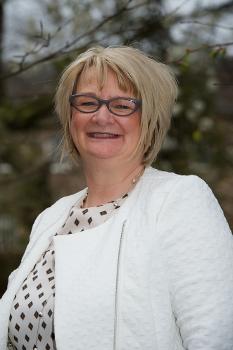 After she was struck down by a serious illness, Lynn Smillie had to give up a busy corporate career.
She started volunteering, which in turn led her to consider fostering children.
Lynn said: "I was medically retired in 2011 and I'm not the type of person to sit about. I don't have any children of my own and fostering was always something that was in the back of my mind."
It took just over a year for Lynn to go through Renfrewshire Council's assessment process and her first child was placed with her in August 2016.
Lynn said: "I hit the ground running and the little girl I was given was with me for 11 weeks. It was challenging but a really great experience. She was quite timid when she first came and it was great to see her gaining confidence and going into new situations.
"By the end of her time she would go running into the swing park instead of being glued to my side."
Lynn, 54, from Paisley, says that she even as a sole carer, she feels supported in her role and said: "I was linked up with another foster carer as a buddy and she and I have become friends. "The children I look after can go there for respite care to allow me to have a break and it means that I don't feel isolated at all.
"There's a great training programme where you're given a lot of information and techniques in how to work with children because some of them will be coming from difficult circumstances.
"Some children will have tantrums but with consistent parenting and boundaries they will learn they can't behave like that. They will begin to verbalise things and find the words instead.
"You're giving them a good, positive grounding in building relationships which is very rewarding. I'm giving them life skills and I really enjoy having children around the house.
"It's hard to see them go but if you can't love them and open up your heart then you're doing them a disservice. They've got to know they are safe and secure. Kids won't improve they don't feel that that's genuine.
"I want them to move on with their head held high and confident. If you can open up your heart, then fostering is for you."
If you are over 21, have a spare room and are in good health, you can apply to help make a difference to a child's life.
Children and young people of all ages need carers who will help them feel wanted, valued and safe.
As a foster carer, you can be in work or unemployed, be single, married, or in a same sex or heterosexual relationship, and can own or rent the property you live in.
You will be supported on every step of the journey with advice, specialist training and peer support and will also receive a generous allowance.
Anyone interested in more detail can call the team at Renfrewshire Council on 0300 300 1199 or email at childrenandfamilies@renfrewshire.gov.uk
Ends
Article published 21 May, 2018