Teeing up to tackle mental health
I am honoured to once again be invited to support the Vinny Torrance Invitational charity golf day for 2018, taking place on Sunday 27 May at Cochrane Castle Golf Club.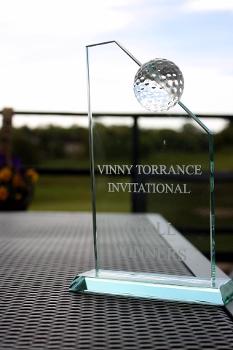 The competition was founded by Stephen Torrance and Andy Payne to honour the memory of Stephen's brother Vincent, who sadly took his own life at the age of 27 in 2009.
Over 100 golfers will play a Texas Scramble competition in teams of four, with prizes up for grabs for 1st and 2nd place as well as six feature holes.
The competition is sponsored by local businesses and is followed by a raffle with all funds raised going to the Survivors of Bereavement by Suicide (SOBS) group, Choose Life and Breathing Space charities.
The SOBS group provides a great outlet for those who have been bereaved and the money raised through this event will allow them to continue with the great work they do in Renfrewshire.
Suicide is a subject that is still not openly talked about and events like this help raise awareness of the help that is out there for those battling depression and suicidal thoughts.
I feel it is hugely important to continue to break the silence often surrounding this issue and I would encourage anyone who feels they may benefit from some help or advice to get in touch with the Choose Life Team on 0141 849 2200.
I hope that Stephen is proud of his achievement in arranging this event as a fitting tribute to Vinny.
Lorraine
Published 11 May 2018