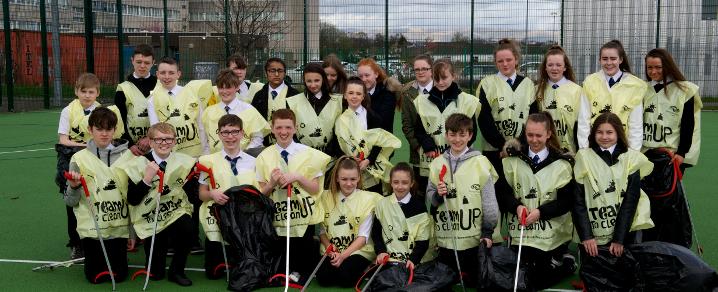 Time for a Spring Clean
Last weekend our Team Up To Clean Up campaign reached across the whole of Renfrewshire when we hosted Renfrewshire's Big Spring Clean.
I was delighted to see 31 community clean ups hosted by schools, community groups and by staff here at Renfrewshire Council held over the three days.
More than 1000 volunteers took part, working together to collect over 500 bags of rubbish.
Part of the Team Up to Clean Up campaign challenges our local people to play their part and I believe this has been a success as over 100 community clean ups have been held across Renfrewshire since the campaign began.
Renfrewshire's Big Spring Clean was recognised by national environmental Charity, Keep Scotland Beautiful, highlighting the strength of our growing commitment to improving our area.
This is a huge achievement and I can already see the difference that Team Up to Clean Up is making in our communities.
On top of litter picking, Team Up to Clean Up also focuses strongly on tackling the issue of dog fouling in the area, and recently more than 50 responsible dog owners joined a mass dog walk in Robertson Park in Renfrew.
It's been great to see families, communities and businesses outside doing what they can to help their local area and I hope this sense of community spirit continues as we work together to make Renfrewshire a brighter and more attractive place to live and work.
For more information on the campaign, visit the Team Up to Clean Up page.
Lorraine
Published 27 April 2018