Leader's Blog: A Budget for our communities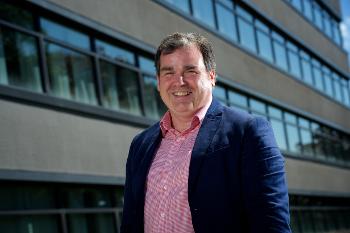 Our budget set today is a budget for growth and rightly puts Renfrewshire's communities at its heart.
It was developed following detailed discussion with colleagues across the chamber and crucially by listening to what our communities have been telling us.
Every investment has been carefully considered, every pound spent to achieve the greatest impact and every decision putting the needs of people first.
We are ambitious for the area and want to see Renfrewshire thriving, a place where people want to live, visit, and invest in.
The investments made today will build on the potential for the area and at the same time support the most vulnerable in our communities.
It includes a £5million programme to tackle poverty; a new £4.5million employability programme; £2million invested in our digital infrastructure and the largest single investment in improving our roads and footpaths.
We want to build strong, safe and resilient communities and have invested in our green spaces and given more money to clean up our towns and villages. We have established both a Community Empowerment Fund to support the transfer of facilities into community ownership and a Villages Investment Fund to support community-led projects.
Prudent financial management and a small increase in Council Tax enabled us to protect public services and help residents impacted by UK welfare reform changes. There is no doubt, like all local authorities, we face challenges in the years ahead and we will continue to plan and invest carefully to tackle the inequalities that hold people back and create the right conditions for the local economy to grow.
In setting this budget we have balanced the everyday needs of our communities with longer term investment and by working closely with our communities and our partners will ensure it delivers for everyone in Renfrewshire.
Published Friday 2 March 2018