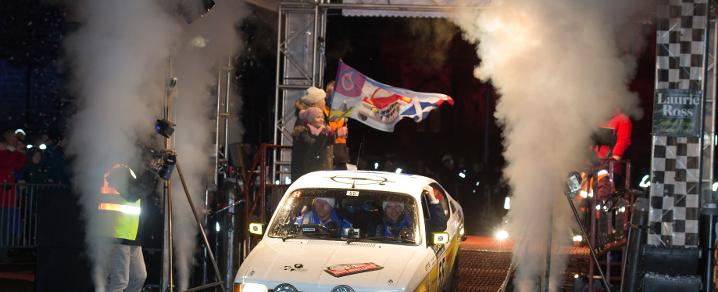 Another memorable Monte Carlo Classic Rally
It was fantastic to see so many of you turn out in Paisley town centre to send off the cars and crews at the Monte Carlo Classic Rally this week.
This was the fifth year that Paisley played host to the UK's only start point of the historic race and it made for another memorable occasion.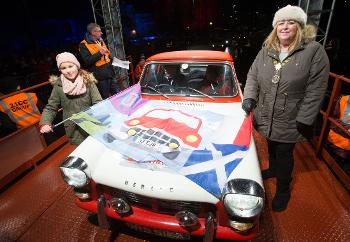 With the vintage cars on display alongside fabulous music and entertainment in Abbey Close - as well as the giant Scalextric set and arcade machines in Paisley Town Hall - there was a real feast of entertainment for families and car enthusiasts alike.
The wet and wintry conditions did little to dampen the party atmosphere in the town and I enjoyed seeing all of your smiling faces cheering on the drivers as they began their 1500-mile trip to the South of France.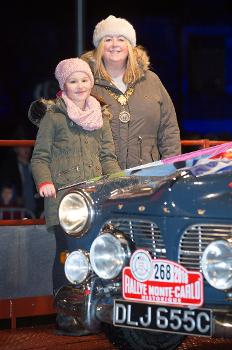 It was a real delight to spend the evening in the company of 10-year-old Emilia Kozlowska as we waved off the classic cars at the start ramp.
Emilia, who is a Primary 6 pupil at St John Ogilvie Primary School in Paisley, won the Renfrewshire-wide schools competition to design the flag to send the drivers on their way Monte Carlo.
Her fantastic flag is also making the journey to the South of France with one of the teams taking part and I'm sure I'm not alone in saying Emilia should be very proud of her stunning work.
Once again, I want to wish the best of luck to all the drivers and crews taking on the challenge of driving to Monte Carlo and to those taking part in the Monte Heritage Runs around Scotland. I will be keeping an eye on your progress on social media!
Lorraine.
Published 3 February 2018.