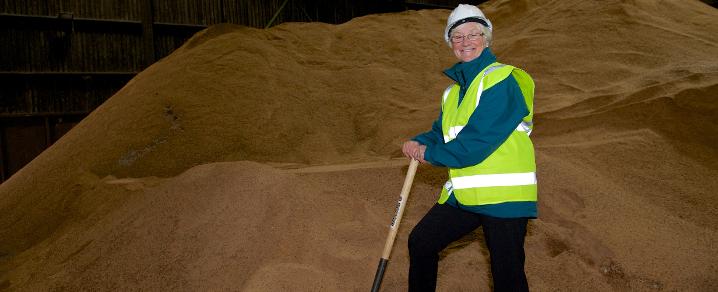 Council hits record high gritting figures
Recent extreme winter conditions have seen Renfrewshire Council plough a record amount of resources into keeping roads and pavements safe for the community.
Over the months of December and January, Council deployed its specialist gritting vehicles 684 times.
The gritters provide a 24-hour response to snow and ice and treat more than 800 km of road and 1200 km of pavement across Renfrewshire.
Infrastructure, Land and Environment Convener, Councillor Cathy McEwan said: "This winter has been more extreme than most and I would like to thank our council workers and all those who provide frontline public services for their hard work during very challenging conditions.
"Between December and January, our gritting vehicles have covered 39,000 miles (62,764 km) across Renfrewshire.
"Our gritting operators have racked up over 4,193 hours, often working overnight in order to make our roads and pavements safe.
"Like all councils, we need to allocate our resources to high priority routes, including main arterial routes and routes for emergency services."
There are 490 grit bins provided across areas of Renfrewshire that are not in the Council's priority gritting routes, each holding half a tonne of grit.
"Over the winter period we have provided 1,000 tonnes of grit to grit bins and have used 3,700 tonnes to grit our roads and pavements.
"In the last week alone (15-21 January) we used 1,307 tonnes of grit.
"We ensure that there are sufficient supplies to carry out our operations as planned, restocking grit as required and using a backup contractor if needed."
With the weather set to improve, the Council will now focus on improving roads across Renfrewshire.
"I am aware that Council has been contacted by a number of drivers regarding potholes which have been made worse due to severe weather and prolonged gritting," Councillor McEwan said.
"The improving weather conditions will now allow Council to reprioritise its road maintenance activities around repairing potholes.
"The safety of Renfrewshire's roads is a top priority for Council and we aim to respond to safety defects as soon as possible after they are brought to our attention.
"I urge anyone who has concerns about potholes to report them via our online form by visiting www.renfrewshire.gov.uk/roads and selecting 'Report a road or lighting fault'.
"In the meantime, we will continue to examine innovative approaches to road resurfacing materials, including any methods supporting our commitment to reducing the amount of waste sent to landfill."
Published 25 January 2018