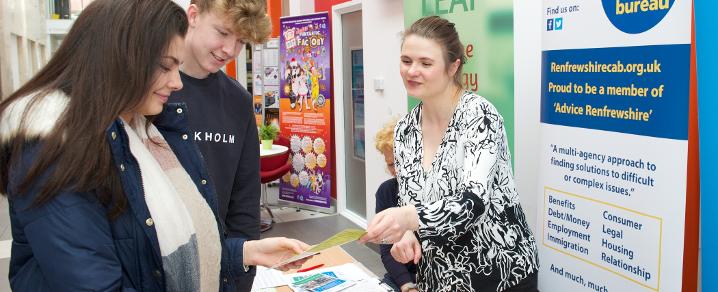 Beat the January blues by getting the right advice
People are being urged to tackle the January blues caused by large bills and debt head on by getting the right advice.
Blue Monday is described as the "most depressing day of the year" as bills from the festive splurge start coming through doors ahead of many people's pay day.
A third of all families will have spent more money than they can afford at Christmas, leaving many struggling financially this month.
Organisations like Renfrewshire Citizens Advice Bureau and Renfrewshire Council's Advice Works provide free and confidential advice to residents on managing debt and what to do if big bills are expected.
Councillor John Shaw, Convener of Finance, Resources and Customer Services at Renfrewshire Council, said: "January can feel depressing due to the dark days and long nights, but while no one can change the weather, there is plenty of help and support out there to manage debt.
"I would urge anyone struggling with big bills this January to get in touch with advice services in Renfrewshire as soon as they can. Advice experts will deal with your situation confidentially and provide free and impartial advice to help you manage your debt."
People can also start saving for next Christmas now at Renfrewshire's five credit unions, supporting people to save a small amount each week or month until nearer the next festive season. Check out My Credit Union Renfrewshire website under "related links".
Councillor Shaw added: "It's always advisable to start saving now for next Christmas. You can find help to manage your money on Advice Renfrewshire's website."
For more information, check out the Advice Renfrewshire website under "related links" or call FREEPHONE 0808 164 2922.