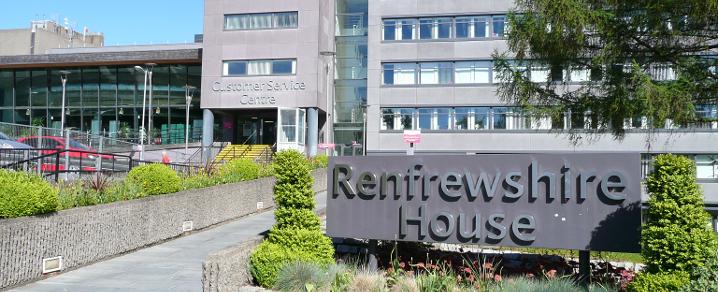 Council advice on festive services
Renfrewshire Council offices will close from 2.30pm on Friday 22 December until 8.45am on Thursday 4 January, with the Customer Service Centre closing at 3pm.
Councillor Marie McGurk, Convener of Renfrewshire Council's Communities, Housing and Planning Policy Board said: "While council offices may be closed over the Christmas and New Year period, essential services will continue to operate on a reduced basis.
"A booklet can be collected from frontline council offices containing information on the opening and closing time of services, as well as other key information for residents.
"The booklet is also available online at www.renfrewshire.gov.uk/festiveclosure
"Bin collections, care service provision, registrations and emergency contact numbers for all council services can be accessed as well a variety of other information which could affect residents over this time.
"People needing help in the case of an emergency during the closure should contact the council by calling 0300 300 0300.
"For non-emergency situations, I encourage residents with internet access to take the time to check out the council's website for information in the first instance."
Councillor McGurk urged people to sign up the council's online MyAccount to get free, 24-hour access to council services at the touch of a button.
"Using our online services will save you time because you won't have to wait until we return to full service delivery on 4 January," she said.
"For example, residents don't have to wait until the Customer Service Centre re-opens to pay their rent or council tax because they can do it via the MyAccount service.
"At MyAccount you can also make online payments, change your address details and apply for housing benefits, as well as several other tasks.
"Residents can sign up at www.renfrewshire.gov.uk/MyAccount."
Councillor McGurk thanked those Council staff who would work over the festive period to ensure essential services continued to operate for the Renfrewshire community.
Published 20 December 2017