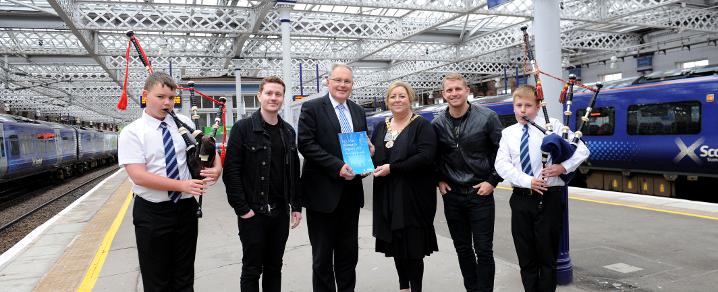 Time to welcome back our friends from the Gaels
Holaidh an sin
You might not know that that means 'Hello there' right now but when the Royal National Mòd returns to Paisley in either 2021 or 2022, I'm sure you will then!
Paisley has been declared as the host in 2021 should we be named UK City of Culture for that year, with our friends in Perth hosting the following year.
Should we unfortunately not be chosen as UK City of Culture, then the decision will go back to the Mòd's organising body, An Comunn Gàidhealach, to decide in which year we will host.
But it's definitely coming to Paisley either way, don't worry!
Having been involved in bringing it here the first time round, I'm delighted the Mòd is coming back to Renfrewshire after such a successful event in 2013, one which was recognised as the second largest Mod ever.
The Gaelic language has saw a resurgence in the area since the Mod was last here with Fèis Phàislig, an arts organisation that provides traditional music experiences for young people across Renfrewshire, becoming extremely popular as well as the success of The Spree festival.
The festival was launched on the back of the Mod being in Paisley and there continues to be a strong Gealic theme throughout the two weeks of entertainment.
I think it is important that we recognise the strong Scottish roots the language has and ensure that adults and children alike have the chance to experience the language should they choose.
It's yet another addition to the exciting times Paisley and Renfrewshire is currently experiencing and let's just hope the Mod is part of wider celebration when 2021 comes around.
Bidh deireadh-seachdain sgoinneil agad (Have a great weekend)
Lorraine
p.s. please excuse my Gaelic translations if they aren't quite up to scratch!