Remember the Dead, Fight for the Living
I was delighted to attend the recent unveiling of the workers memorial cairn which now stands in Robertson Park in Renfrew.
Renfrewshire has a long industrial heritage so it is important that we honour those who have made this area one of the most culturally significant in the world.
The renowned Paisley Pattern is known the world over and is used on everything from haute couture to a range of domestic goods and gift items - but this couldn't be possible without the workers in the mills who weaved the pattern from as early as the 18th century.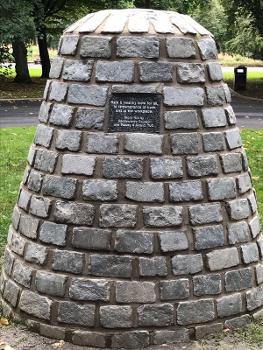 The annual Sma' Shot Day hosted in the town is derived from the weavers victory over the factory owners in the battle to be paid for the Sma' Shot - the name given to the thread used by makers of Paisley shawls to bind the colourful weft threads.
So standing up for workers has been an issue which has been prevalent in Renfrewshire for hundreds of years.
Today, Health and Safety representatives work hard to make improve our workplaces through creating a positive and safe working environment, fighting for equality and ensuring everyone is paid a fair wage.
Every year on 28 April, International Workers Memorial Day takes place and I'm pleased we will now have a memorial event in both Paisley and Renfrew.
This will allow us all to continue to 'Remember the Dead, Fight for the Living'.
Lorraine.