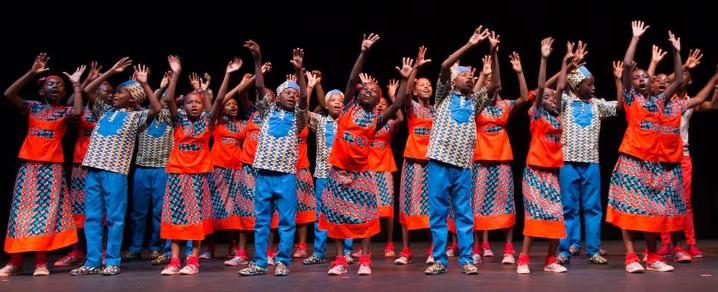 Singing with the Children of Africa Choir
I am thrilled to welcome the Singing Children of Africa choir back to Renfrewshire on Sunday as they embark on a musical tour of Scotland and Yorkshire.
Renfrew volunteers Mike and Lynn Baldwin are bringing the choir of nine to 16-years-olds over from the Jolaurabi School in Mombasa, Kenya, for a special show at Paisley Town Hall.
The group were originally set up by Scottish charity Educate the Kids, who raise funds towards the youngsters' education by bringing them over for concerts around the country.
The charity's remarkable work has seen two schools and an orphanage built in the African region since it formed in 1998.
Thousands of children have been given the education they deserve thanks to Educate the Kids and it's great to see local people helping the cause.
The choir's The Angels Tour 2017 is particularly special as it marks the tenth anniversary of Renfrewshire Council supporting the event - and I have no doubt I'll be blown away by their chorus of beautiful voices.
The show will also feature host of local talent, including the Renfrewshire Community Gospel Choir.
The children will be visiting a number of places in the area during their stay at Inchinnan Bible Centre - and I'm sure the warm-hearted people of Paisley and Renfrewshire will give them a friendly welcome while they're out and about.
The choir will perform The Angels Tour in Paisley Town Hall on Sunday 17 September at 7pm. I urge everyone to come along, enjoy the show and support a fantastic cause.
For tickets, visit the Renfrewshire Leisure box office at https://boxoffice.renfrewshire.gov.uk/default.asp
Lorraine