A historic foray into a Renfrew tradition
I was delighted to join members of the Renfrew community in sailing down the River Clyde to carry out the historic tradition of casting the nets.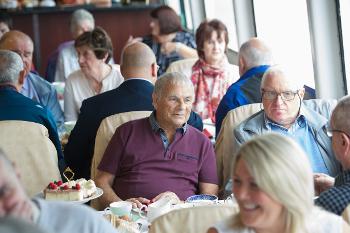 It's a tradition that dates back to the 1300's when King Robert III granted a charter to the town detailing the right to fish in the river.
However, the town lost the rights to fish on the river in 1781 after failing to fish in the river for some years.
Fortunately the rights were regained and, ever since, it has become practice to maintain these rights by casting the nets into the river every three years.
It was fantastic to see more than 100 people in attendance as we climbed aboard the boat last Friday.
We were treated to an enthralling talk by Dr William Yeomans as well as a fascinating look back into the history of salmon fishing on the Clyde through a film provided by Paisley Museum.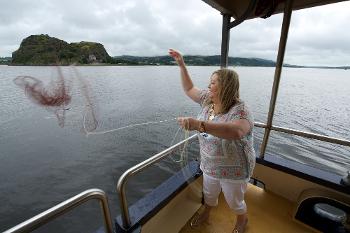 It was great to meet many members of the community who have a keen interest in their town be it from fishing or historical background and I hope everyone enjoyed their day as much as I did.
I'm just relieved I managed to cast the nets into the water without any mishaps!
Lorraine.