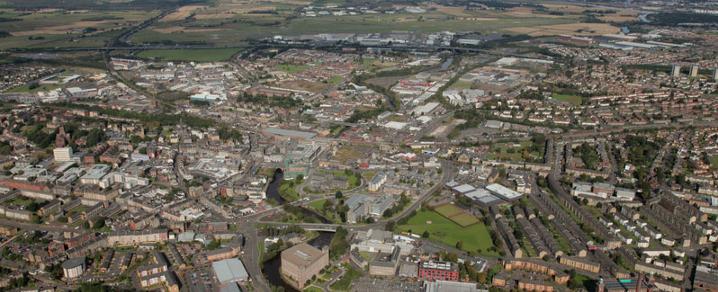 Opening the doors to Renfrewshire's historic landmarks
Renfrewshire will open its doors this weekend to showcase its amazing landmarks, iconic buildings and hidden gems to locals and visitors.
More than 50 venues are taking part in this year's Renfrewshire Doors Open Days and I am extremely excited to peek inside some old favourites and a number of new additions to the event.
From the stunning Paisley Abbey, Anchor Mill and Coats Memorial Church to Renfrew Victory Baths and Castle Semple in Lochwinnoch, there is something for everyone to explore and find out more about the history of our communities.
I will be at the Council chambers from 11am until midday on Saturday and I'd be delighted to see you all during your Doors Open Day adventure.
Afterwards, with Paisley being shortlisted for UK City of Culture 2021, the Paisley 2021 High St office will open its doors to give you a chance to find out more about what the bid means for the area. I'll be sure to stop by there while I'm out on my travels.
I'll also be visiting the Sma' Shot Cottages to hear the volunteers tell the fascinating stories about the history of the weavers and Renfrewshire's textile heritage.
There's plenty for the kids get involved in too by collecting stamps for their very own Doors Open Days passport. After collecting five stamps, they will be able to claim a certificate and a special gift.
It is not often that we take the time to visit the many beautiful buildings across Renfrewshire, so if you've always wanted to visit Paisley Abbey, or explore the John Neilson Institute with its distinctive 'Porridge Bowl' roof, then this weekend is the perfect opportunity.
Don't miss out!
Lorraine