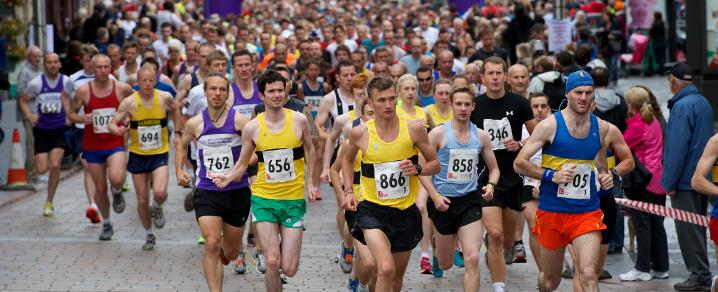 On your marks for the Paisley 10k
I am delighted to welcome runners from across Scotland and beyond to the town for the Paisley 10k Road Race and Fun Run this Sunday.
The Paisley 10k is a key event on Renfrewshire's calendar and has also become one of the most popular events on Scotland's athletics calendar.
In 2016, almost 3000 people took part in the race around the streets of Paisley while hundreds more followed in the 3k Fun Run in the town centre.
This year is set to be the biggest Paisley 10k and Fun Run ever with nearly 3,500 runners signed up - and many are taking part to raise thousands of pounds for their favourite charities and good causes.
I was particularly delighted to hear that Macmillan Cancer Support has been named the race's official charity partner for the third year. It's important to raise money for a very worthy cause like Macmillan that does so much to help people affected by the illness.
Unfortunately, I will be unable to attend this year's Paisley 10k but Depute Provost Cathy McEwan will be on hand to get the race underway on Sunday.
She will be at the starting line, encouraging the enthusiastic runners as they set out to test themselves on the flat, fast course around Paisley's historic town centre.
I want to send my best wishes to all the runners taking part - and even if you don't fancy running on the day, come on down and show support for your friends, family and all the other fantastic runners.
Good luck everyone!
Lorraine
Published on 18 August 2017